Intel Core i7-9750H 2.60GHz 12M Cache, up to
17.3" FHD 1920x1080 300HZ
Backlit Chiclet Keyboard Per-Key RGB
76WHrs, 4S1P, 4-cell Li-ion
Connections : 1 x USB3.2 Gen2 Type-C™ with DisplayPort™ 1.4 and Power Delivery | 1 x USB3.2 Gen1 Type-C™ | 1x USB3.2 Gen2 Type-A | 2x USB3.2 Gen1 Type-A | 1 x HDMI 2.0b | 1 x 3.5mm headphone and microphone combo jack | 1 x Kensington lock
Find similar
Asus Rog Zephyrus S17
GX701GWR-HG107T
Asus, Rog Zephyrus S17, GX701GWR-HG107T, Intel Core I7-9750H, 1TB SSD, 16GB Ram, Nvidia GeForce RTX2070 8GB, 17.3" Inch FHD, Win.10,
Go big, Stay slim:
The ROG Zephyrus S17 sets the standard for the thinnest laptops running Windows 10. Equipped with a GeForce® RTX 2070 SUPER ™ GPU and 10th Gen Intel® Core ™ i7 processor, the Zephyrus S17 handles heavy workloads. Thunderbolt ™ 3 empowers you to connect with next-generation hardware that accelerates video editing, 3D capture, and more. Enjoy smooth color play with superior color accuracy with Pantone® certification with super fast 300 Hz / 3ms display. The ROG's only GPU converter converts G-SYNC ™ for gaming and Optimus battery life.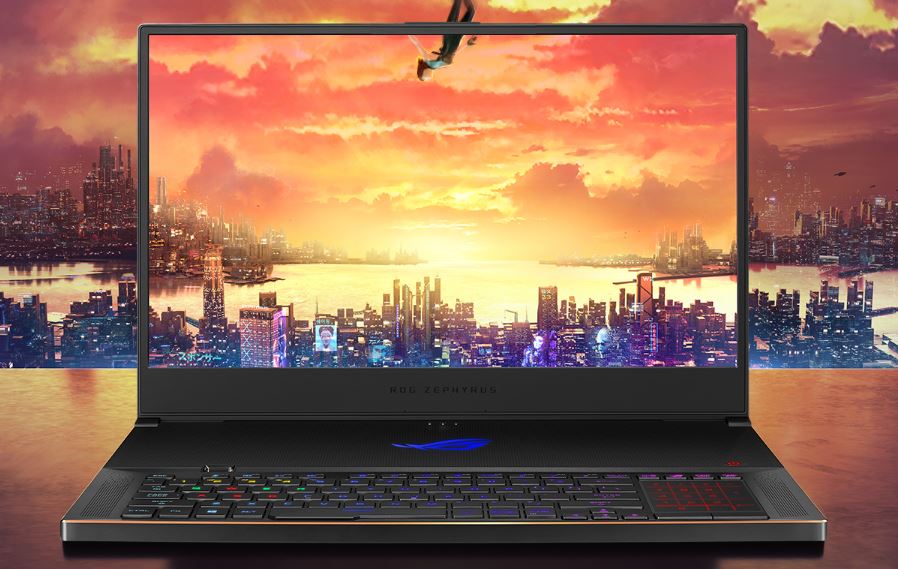 The most compact 17-Inch gaming laptop ever:
Participating in a big screen often means making a big laptop, but thinner bottles and a more compact design make the ROG Zephyrus S17 smaller than their room. It converts a 17-inch screen into a 15-inch form factor so you can easily carry it around the city or around the world. The soft magnesium alloy is compatible with standard bags and is sufficient for daily living.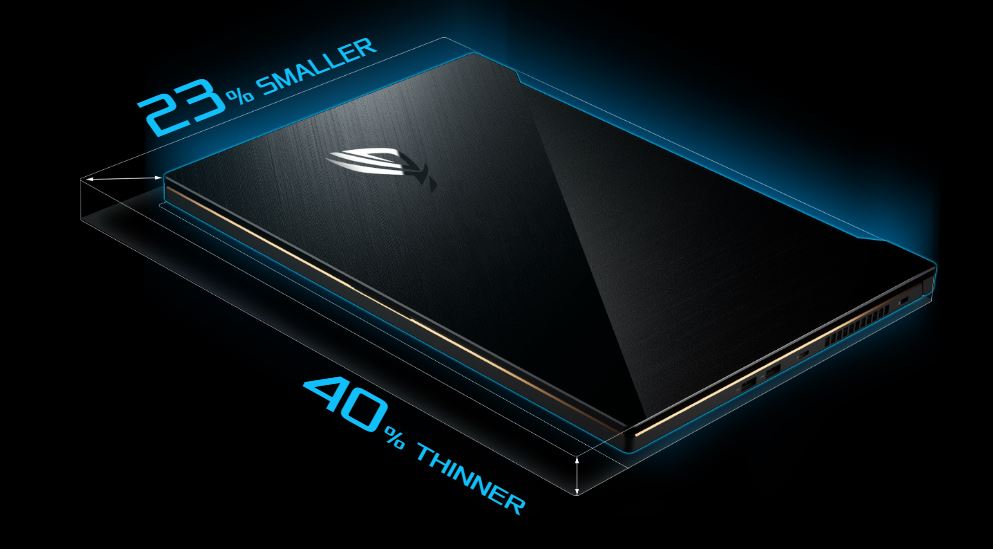 Screen dimensions: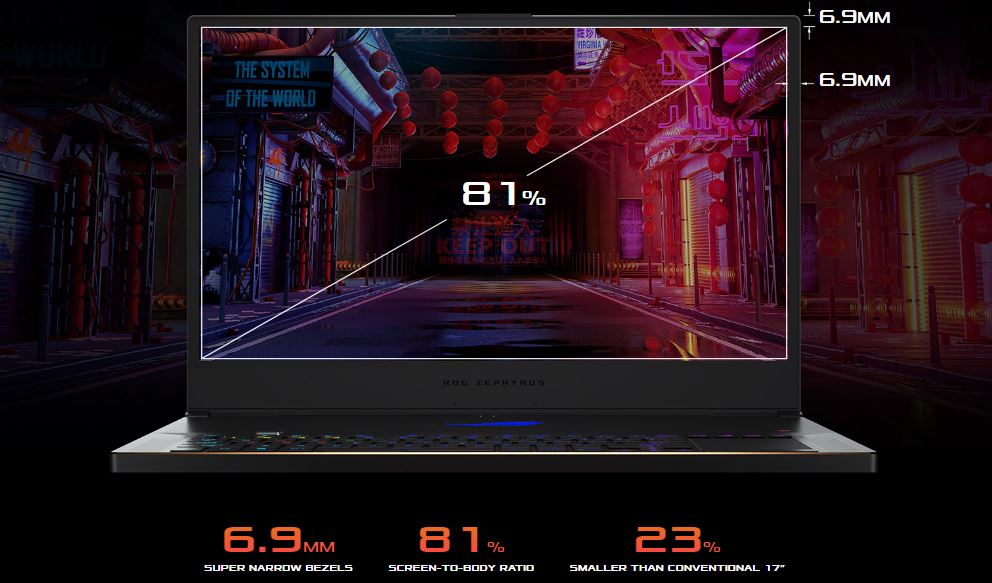 True speed and color on display:
Thin rods allow you to dive deep into the action on the fastest 300 Hz IPS display. Advanced refresh speeds smoother game speed and reduce input delay, while 3 ms grey-gray response time provides clearer and clearer images. Pantone® Certification provides superior color accuracy across all visual media, playing the latest AAA games and adding creative content to your professional portfolio.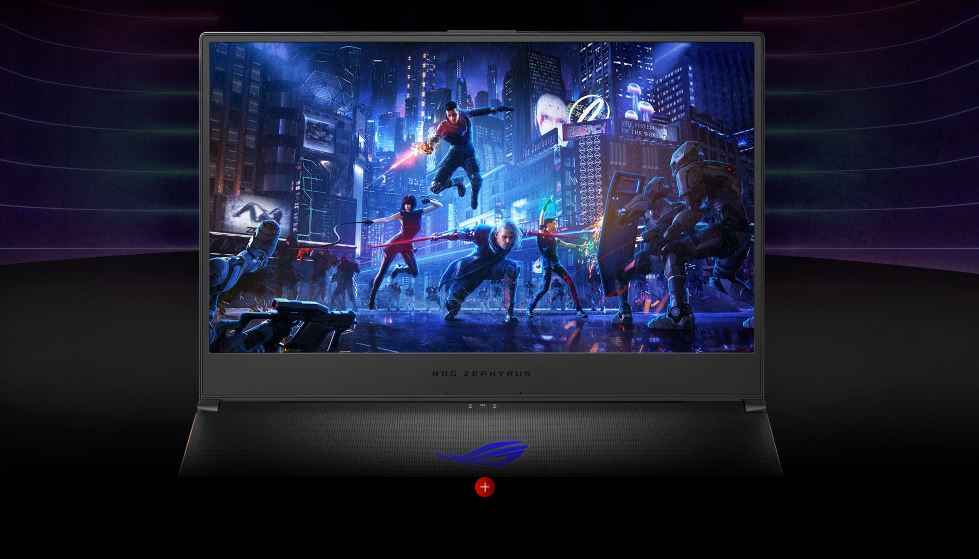 Quickly switch gears for work and play:
Live double life with a special ROG GPU converter. Enjoy double life with just a few clicks, special ROG GPU converter. With just a few clicks, the ROG Zephyrus S17 switches between better gaming experience and longer battery life. The G-SYNC mode syncs the GPU and displays smooth game experience with low input delay and tears with free graphics, while Optimus mode selects a dedicated GPU to save power for everyday desktop and entertainment.
G-Sync mode:

Optimus mode:

Potent performance with next-gen graphics:
Incredibly slim, ROG Zephyrus S17 uses the latest GeForce® RTX 2070 SUPER ™ GPU and 9th Gen Intel® Core ™ i7 processor for desktop gaming for heavy gaming and heavy creative work. The GPU provides real-time optical search and live graphics in AI imaging. With ROG Boost up to 1330MHZ @ 90W in turbo mode 8GB GDDR6 VRAM can increase up to 120MHz. This powerful core supports up to 48GB DDR4-3200 * RAM for multi-function and 1 TB NVMe SSD for your gaming library and professional game portfolio.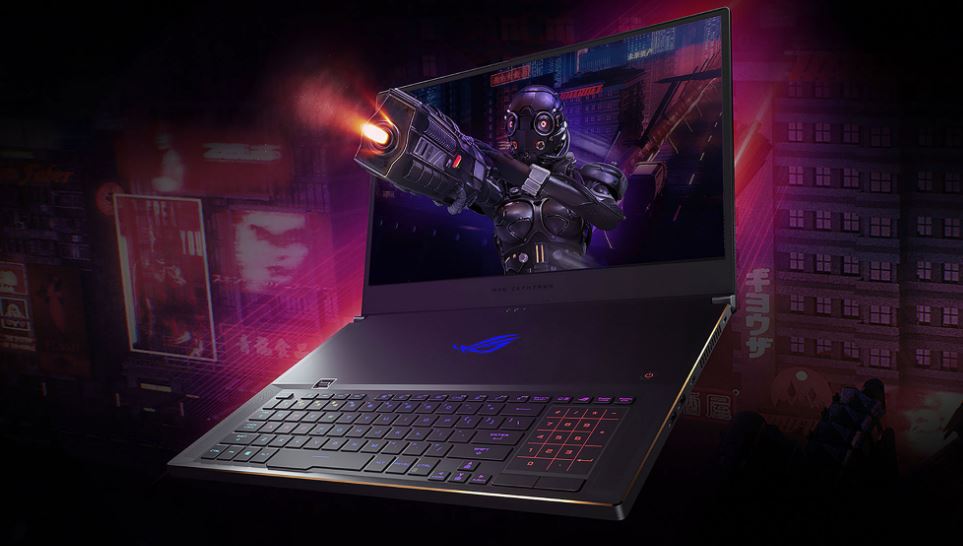 Create everywhere:
Get more work done with the versatile Thunderbolt 3 interface and super-fast Intel® Wi-Fi 6 (Gig +) networks. Thunderbolt 3 gives you the ability to expand your workspace with additional controllers, external GPUs and high-speed storage for heavy media editing anywhere. The latest edition of Intel Wi-Fi 6 (Gig +) allows you to connect with low latency from crowded classrooms to crowded cafes.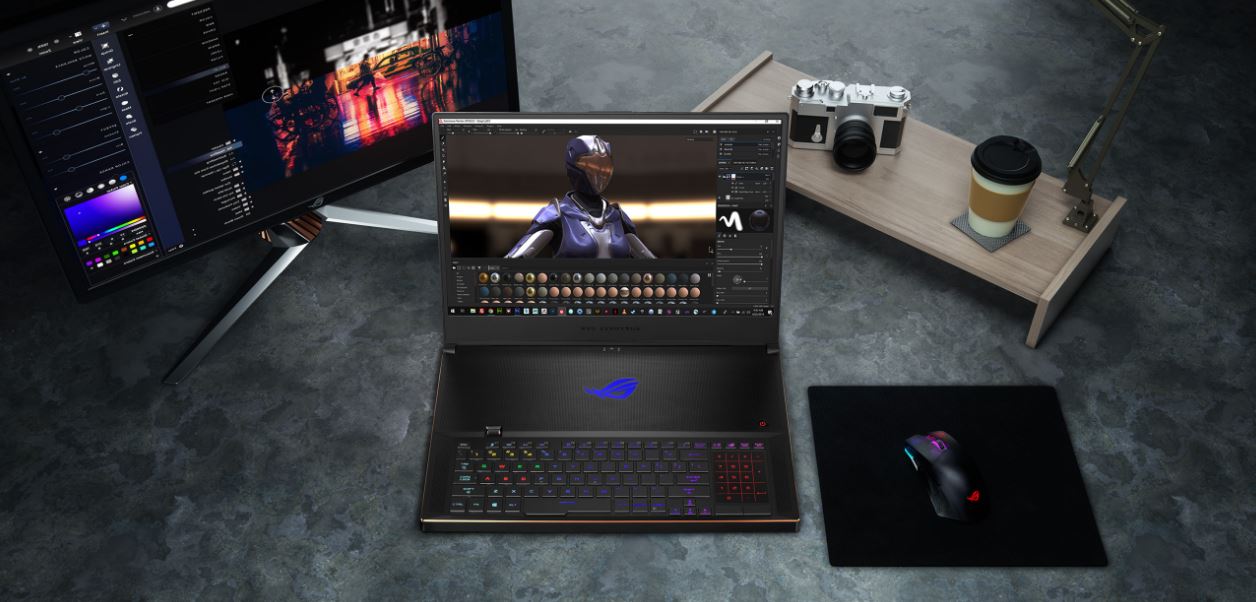 Smarter cooling for faster performance:
The thinner laptops allow room for cooling, so the ROG's unique Active Aeronautical System (ASA) will expand and help the Zephyrus S17 maintain high performance for gaming and other heavy workloads. Lifting the cover shows a larger air intake with an increase of 32% airflow compared to conventional designs. The Thermal Grizzly Liquid Metal Complex reduces CPU temperature by up to 10 degrees Celsius compared to standard thermal insulation. Dust-resistant tunnels keep heat sinks clean, which ensures cooling efficiency and system stability over time.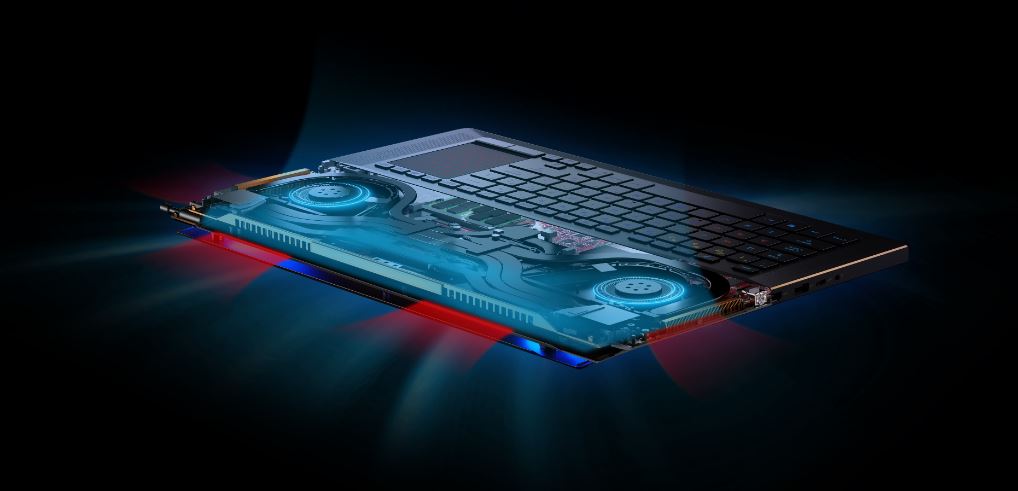 Customize and coordinate colors:
The front panel keyboard mode reduces the temperature on the desktop-like layout so you can play comfortably for hours. Customize key RGB light for different games and workflows, and match colors and effects to match sync with master sync. Turning on extends to a special volume drum set for quick adjustment and a glowing number displayed on the touchpad.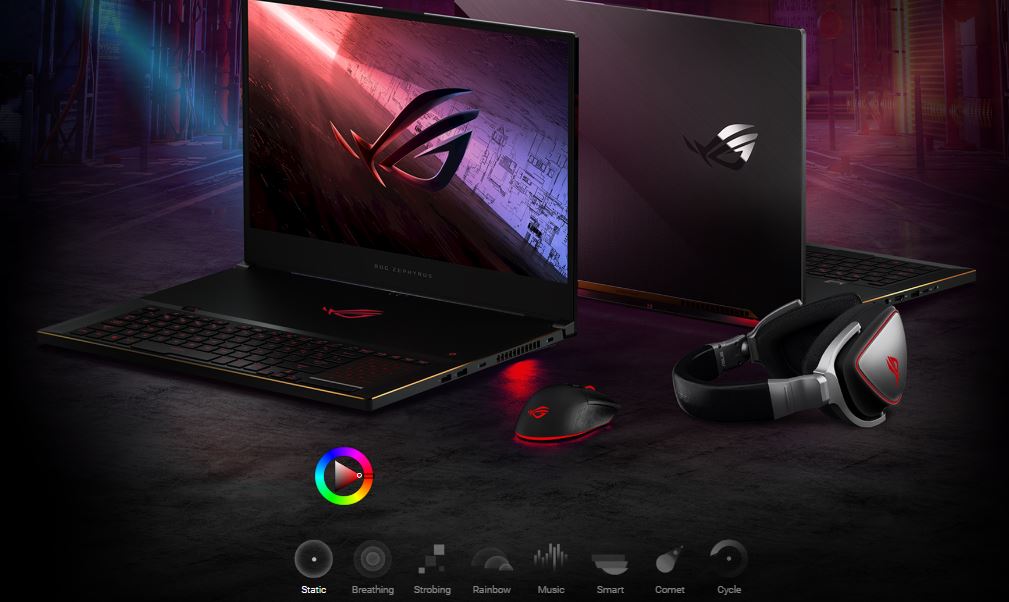 Incredible sound powered by smartamp:
Smart speaker technology keeps the speakers within temperature and damage limits when the wheels are rotated, so you can play them without damaging the coils. Improved output with more bass and range to help you hear enemies on the battlefield, video chat and get a better voice for better performance. Plug in the headset for a more immersive virtual surround sound.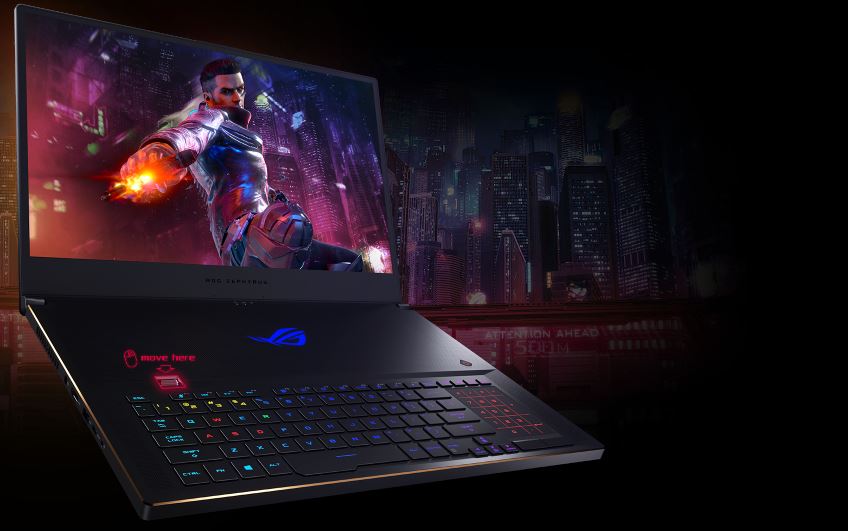 Tap into type-C charging:
The USB power supply supports extra charge from portable power banks, so you don't have to struggle to get out when the battery runs out. It allows you to use up to 3 amps to quickly charge your smartphone and other devices by changing the fast charging current. If you do not have a CPU or special GPU installed with enhanced functionality, you can use an adapter of up to 65 watts, which will ease the workload in the future.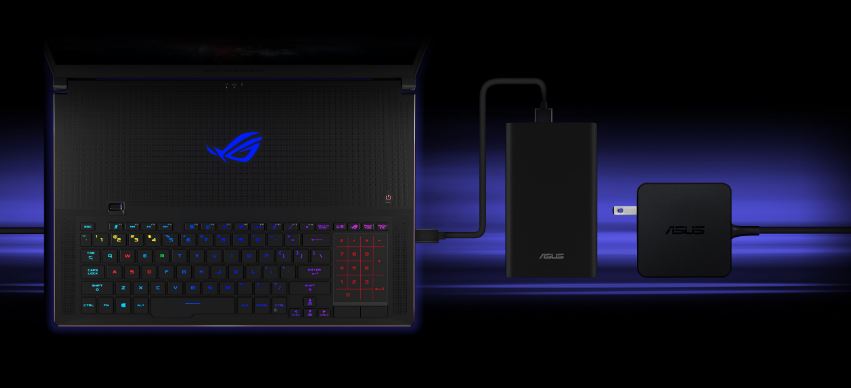 Comprehensive connectivity:
ROG Zephyrus S17 Thunderbolt ™ 3 with USB 3.2 Gen 2 Type-C ™, DisplayPort ™ 1.4 and Power Delivery, Type-A port for fast data transfer and two USB 3.2 Gen 1 ports suitable for mouse and keyboard... Play or enjoy HDMI 2.0b output on a large screen that supports 4K UHD resolution up to 60Hz. Fast Wi-Fi provides fast internet access for daily activities.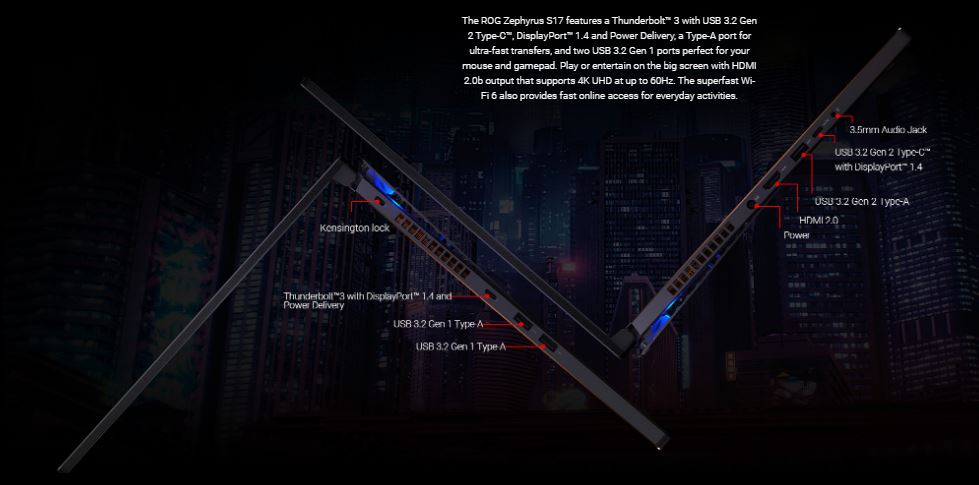 External camera for better live-streaming:
Improve your external camera broadcasts with ROG GC21. Captures full HD detail in 60 frames per second Smooth and precise motion. Although it doubles the frame rate of standard cameras, the ROG GC21 folds only to 17mm and easily fits into your pocket. Place your USB-connected camera anywhere to get the right angle and to hear your voice clearly in optical microphones.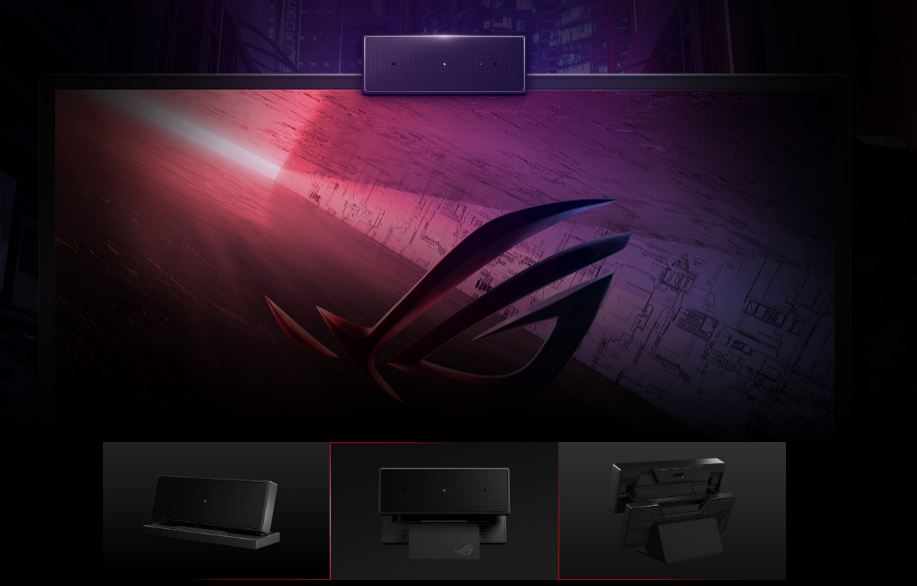 Unified system tuning and personalization:
ROG Armory Crate combines system and lighting controls, making it easy to adjust key settings with one tool. You can easily define and customize Scenario profiles that automatically adjust when your favorite games are released.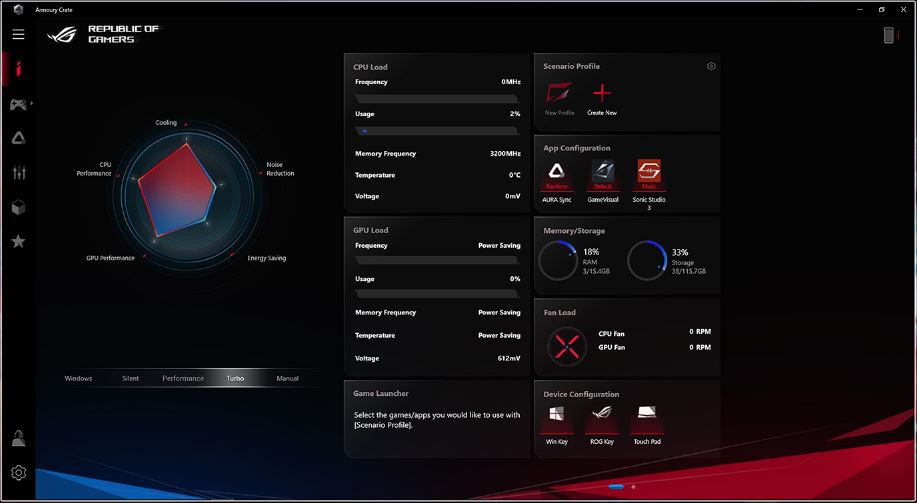 Gear up and go:
Equip yourself with a complete set of toys and accessories. Stream full HD video at 60 fps with an ROG GC21 external camera. Compatible with Aura Sync for accuracy and control with ROG Gladius II and Strix Impact Optical Gaming Mouse. Enhance your audio experience with the perfect ergonomically designed and comfortable ROG Delta headphones to immerse yourself in rich high quality audio. And carry them all in a sleek 17-inch bag with the ROG logo.