USB 3.2 Gen2, Type-AUSB3.2 Gen 2 Type-C™ with, DisplayPort™ 1.4 and, Power Delivery 3.03.5mm Audio Jack, USB 3.2 Gen2, Type-AMicroSD ( 312MB/s )Kensington LockPowerHDMI 2.0b,
Find similar
Asus Rog Zephyrus G15
GA503QS-212.R93080
Asus, Rog Zephyrus G15, GA503QS-212.R93080, Amd Ryzen 9-5900HS, 1TB SSD, 16GB Ram, Nvidia GeForce RTX3080 8GB, 15.6" Inch FHD, Win 10
Power provides mobility in the flexible ROG Zephyrus G15, which weighs only 1.9 kg. Windows 10 Pro Premium Games. It is powered by a fast and fluid AMD Ryzen ™ 9 5900HS processor and GeForce RTX ™ 3080 GPU. The 165Hz / 3ms QHD Gamepad allows you to delve deeper into the action by combining speed and rich detail. The sound of Dolby Atmos puts you in the background sound to enrich any entertainment experience from the six speakers.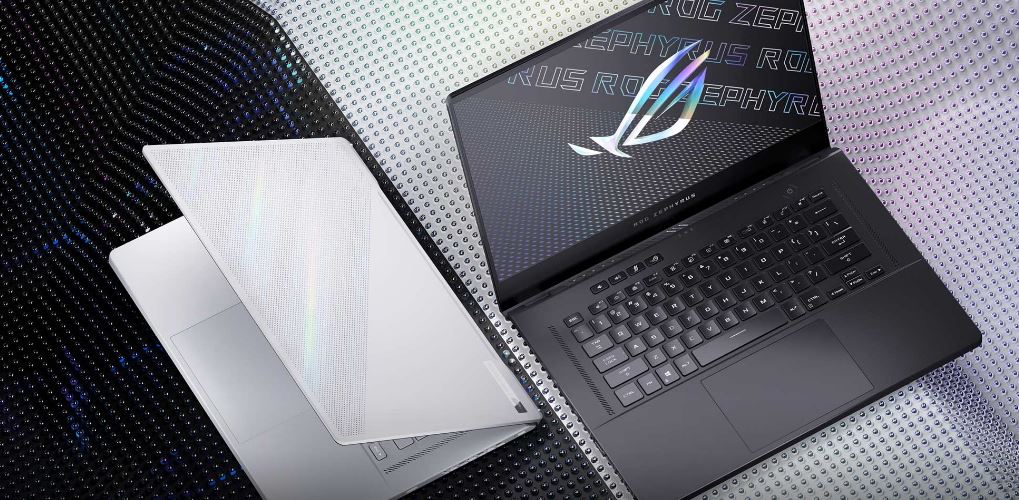 Sleek And Steam lined:
Display your brand with Moonlight White or Eclipse Gray. The reinforced metal body is precisely cut with a dot matrix design, which gives a slightly brighter effect to the prism film below. Be versatile with smart features like a 180 degree ErgoLift hinge for a more flexible display and easy navigation.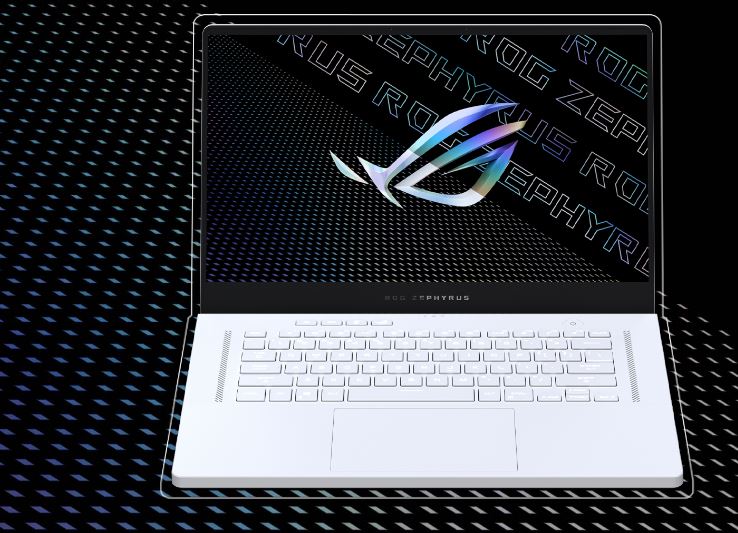 Game, Create, And Beyond:
Introduce yourself with games, content creation and more with AMD Ryzen ™ 9 5900HS octa-core processor and GeForce RTX ™ 3080 GPU. Two M.2 slots connect directly to the CPU for high performance and load up to 2 TB to store your growing gaming library and creative portfolio.

Rich Detail At Gaming Speed:
Play, create and more on the latest high-definition display. Up to QHD 165Hz / 3ms panel provides the best of both worlds by providing a balanced balance between fast motion and rich detail images. Fast gray to gray response time (3 ms) reduces image blur for accurate subject tracking. Adaptive-Sync makes the game surprisingly fluid, eliminating visual clutter and minimizing stuttering.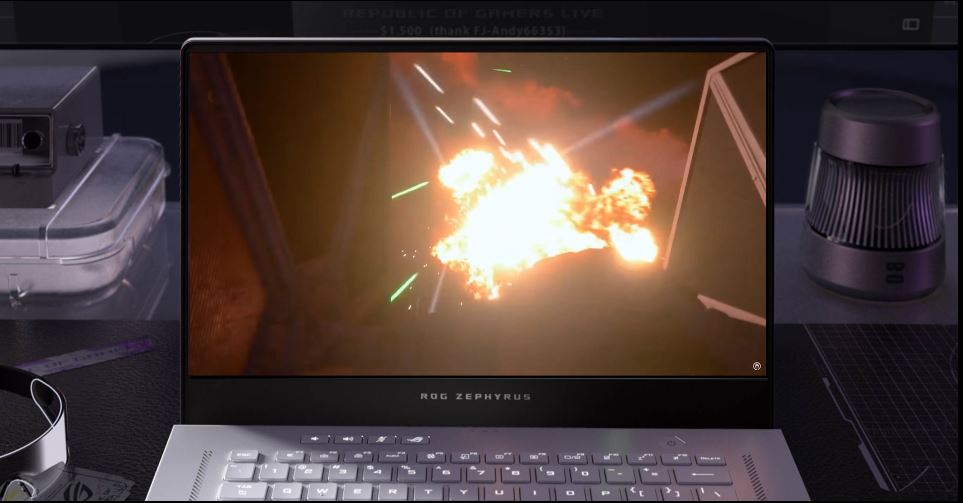 Immersive Surround Sound:
Six speakers with Dolby Atmos technology take you to the center of the action. Dual face-to-face Twitter delivers live audio to you for more. Increase the volume at parties and events and enjoy the sound and dynamic sound.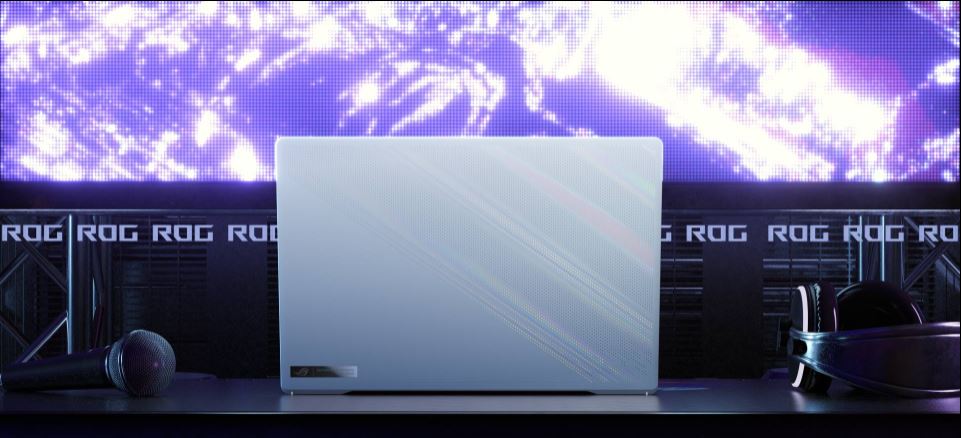 Clear Voice Communications:
Updated audio recordings clear all your audio streams and chats. Two-way AI audio deletion cleans audio and video, and filters out unwanted audio to make voice connections clearer. The 3D negotiation microphone carries a wide range of audio that can be adapted to specific situations such as live music recording or conference calls.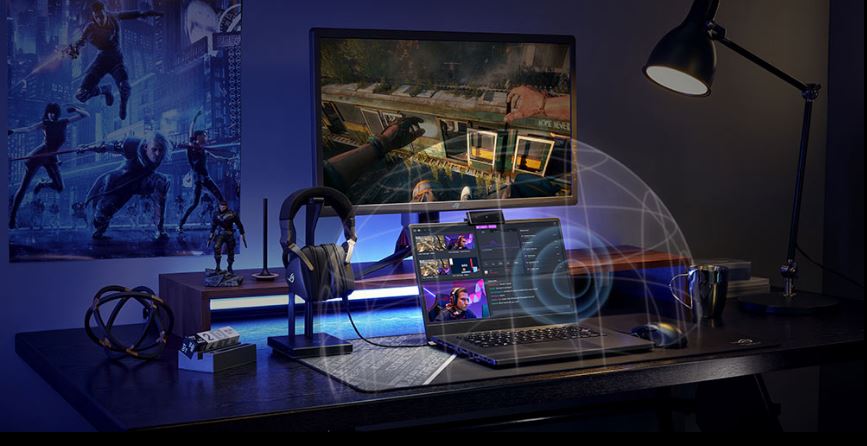 Intelligent Cooling Improves Your Experience:
The ROG Intelligence Cool Philosophy combines the right features and system settings to ensure the best possible experience in each case and body. For Zephyrus G15, Liquid Metal Thermal Grease makes your CPU cool. A self-cleaning heat block wipes the dust for improved long-term stability, dual-arc flow fans rotate new-designed knives to create spectacular airflow with minimal noise. To improve the performance of the ROG Armory Crate software and acoustics for the task at hand, it can easily switch between operating modes.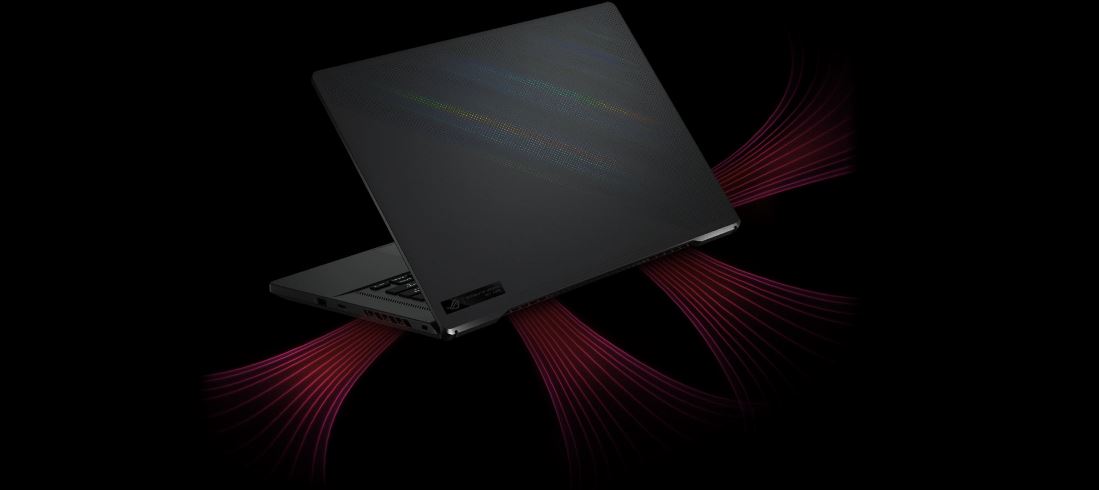 Always Ready For Action:
Gain power and mobility to work more freely anywhere. The 90 Wh high capacity battery means you can spend less time at the exit and spend more time wherever you want. Support for Type-C chargers further prolongs battery life, allowing you to use portable power banks to be effective anywhere. Built-in super-fast Wi-Fi provides low latency connection from crowded chat rooms to crowded coffee shops.
Instant charging technology is turned off using the standard adapter included with the device. Charging time can vary by +/- 10% depending on system tolerance.
Performance may vary depending on system configuration. Battery life tested in NVDIA® GeForce RTX ™ 3060 GPU, AMD Ryzen ™ 7 processor and 144Hz display in silent mode.

A Stroke Of Gaming Genius:
Players feel at home using a desktop-based keyboard layout with customizable task groups, as well as hotspots, microphone mutation and ROG Armory Crate software. Mash directs content to your heart with an N-key rollover, which ensures that each keystroke is recorded and creates more than 20 million keystrokes.

Flexible Connectivity:
Different I / O ports allow you to expand your system while on the go. Connect a second display with DisplayPort 1.4 for a more efficient multi-function over USB-C. Watch movies in 4K UHD on the big screen or simply connect to a projector with HDMI 2.0b. Connect mouse, gamepad, picture pad and other accessories to play or create anywhere. Expand your storage space on the go with a fast microSD slot that supports speeds of up to 312 MB / s. No need for a Dong with a built-in 3.5mm headphone jack.

Armory Crate:
ROG Armory Crate combines system and lighting controls, making it easy to adjust key settings with one tool. You can easily define and customize Scenario profiles that automatically adjust when your favorite games are released.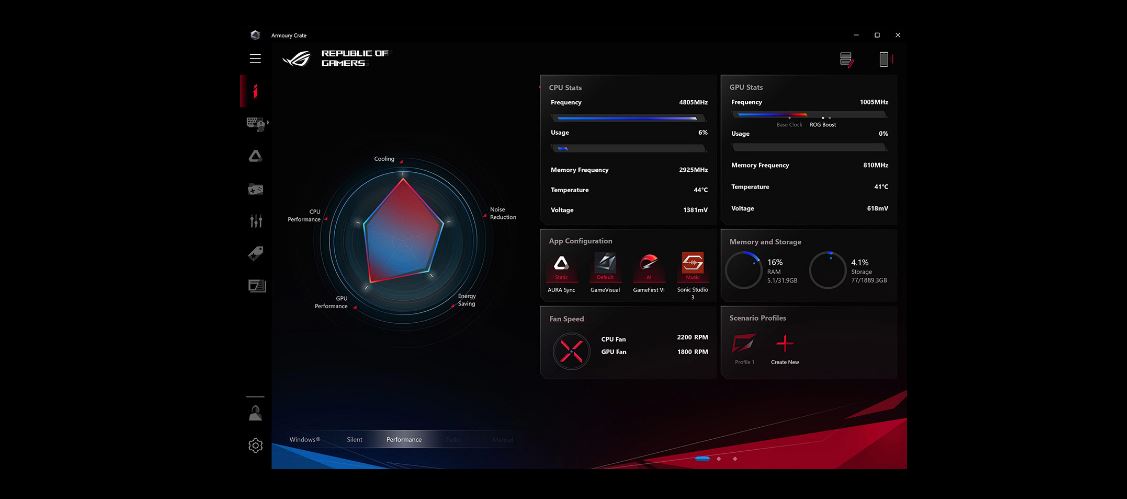 Gear Up And Game:
Play style with ROG accessories. Browse right through the ROG Chakram Core mouse. Get yourself enriched with rich and realistic audio with a ROG Delta game headset. Take a full HD video at 60 fps pocket size ROG GC21 external camera. Charge up to 100W PD Inverter on the go. Take it all with you in a unique 15-inch ROG Ranger Backpack with RGB accents.