Asus Rog Strix
Radeon RX6700XT
Asus, Rog Strix, Radeon RX6700XT, 12GB GDDR6, Gaming, OC Edition, Graphic Card,
Axial-Tech fan design has been improved with many knives and a new distribution system. The 2.9 inlet design gives the cooling floor a higher temperature compared to the previous generation. Super Alloy Power II includes premium alloy coils, solid polymer capacitors, and high current power ratings. Max Contact heat exchanger provides dual connection to GPU chip for improved heat transfer. Reinforced frame prevents PCB from over-rotating and lateral bending. Fan Connect II displays a hybrid fan header for optimal system cooling. The air-filled back panel prevents hot air from circulating in the cooling chamber.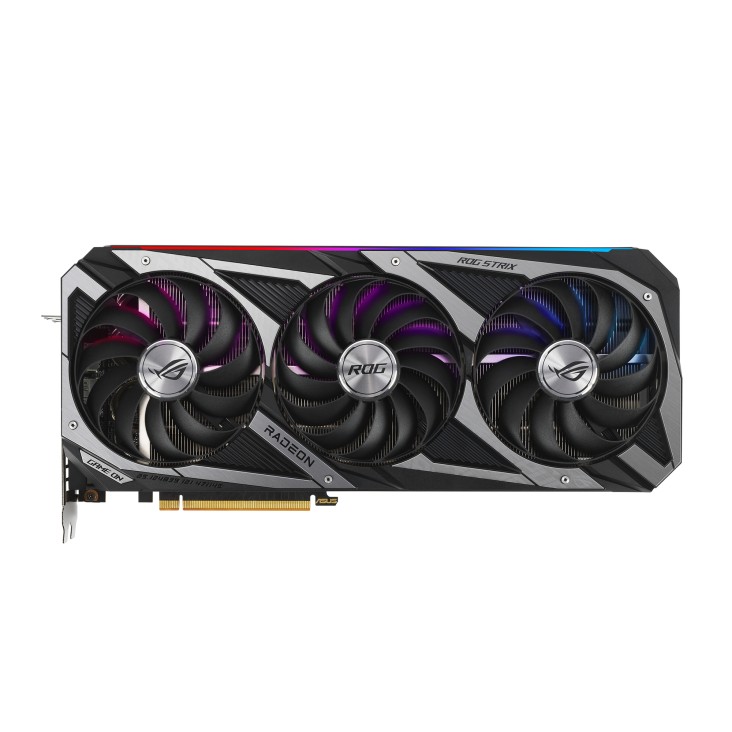 Take Flight:
ROG Strix Radeon ™ RX 6700 XT combines superior performance and additional features from an industry-leading cooling solution. Underground, the giant heat exchanger is cooled by three axillary tech fans, a new circulatory system and special rotors for the center and auxiliary fans. At the heart of the "beast" are capacitors, chokes, and MOSFETs that supply hundreds of watts per second. A number of handy features, including dual BIOS switch, 0dB mode, Fan Connect PWM connectors, and metal backboard, make this giant frame router ideal for builders.
Bigger, Better Cooling:
Axial-tech fan design has been improved by increasing the number of knives on all three fans in this generation with 13 central fans and 11 auxiliary fans. Additional center fan knives and full-length Anulus provide constant pressure to push air directly into the GPU temperature. The wing rings on the side fans are lowered to increase the side pull and allow better air flow in the bulk cooling package.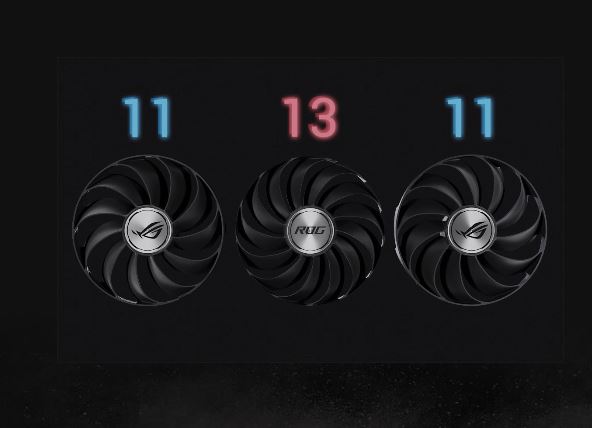 Maxcontact:
We used Max Contact technology to heat the mold and the internal temperature matrix, clean the surface of the heating line and improve the efficiency under a microscope. The extra flat provides better mold contact for improved heat transfer.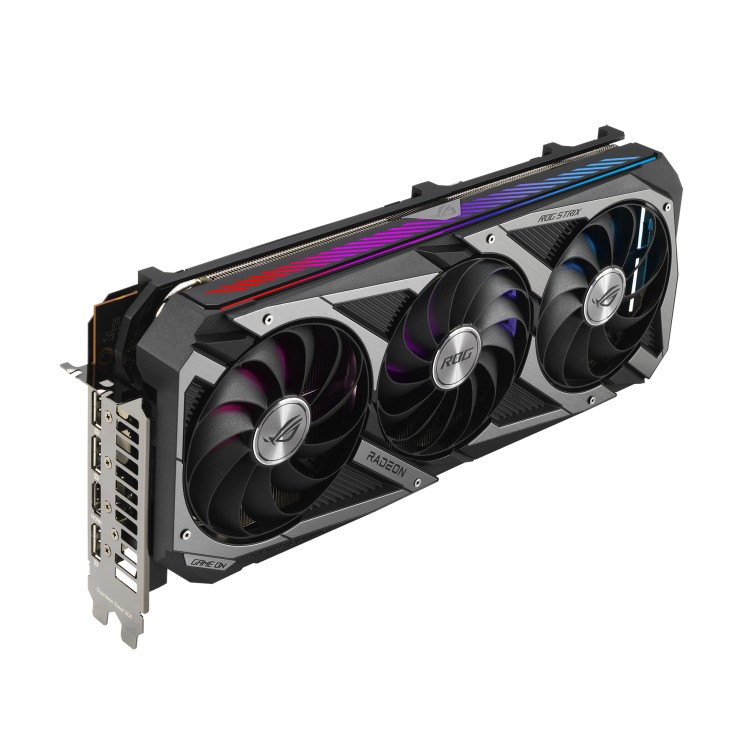 2.9 Slot Design:
The heat exchanger directs heat to the heat pipes, which transmit a large 2.9-slot card through a large set of wings.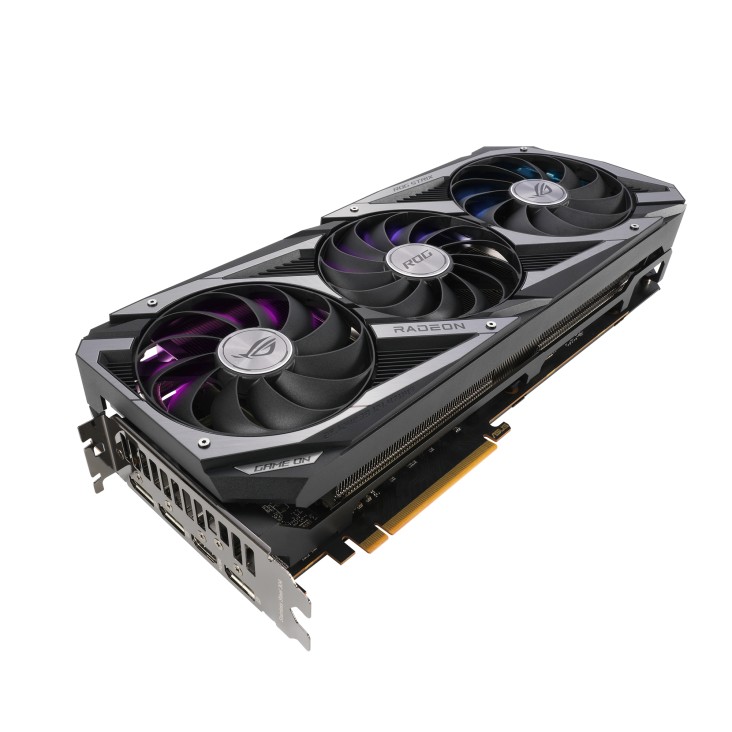 Fresh Shroud:
The stunning metal finish reflects the design of the ROG and ROG Strix Motherboards. Combinations of textures and textures are described vertically when mounted vertically and with LED lighting patterns. For those who prefer a more elegant and sophisticated look, the gray color allows it to blend into the structure.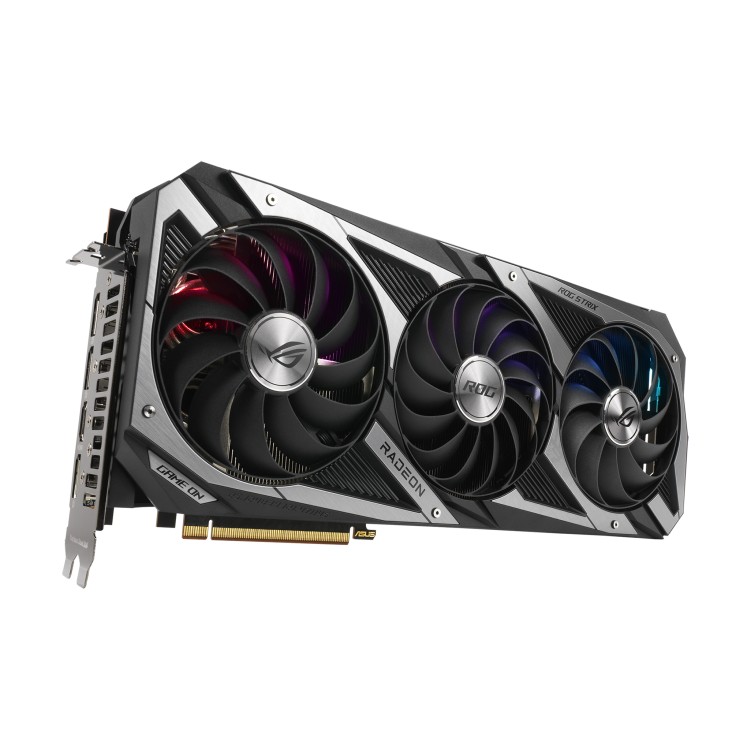 Armored underside:
The lower part of the map shows further improvements. Most of the back is covered with a metal plate with a wide air vent. The ventilator allows hot air to escape to the exhaust fans instead of returning it to the GPU cooler. The GPU chip provides additional stability in the critical relationship between death and heat transfer. The I / O bracket is made of stainless steel to protect ports and provide a more secure load. Convenient dual BIOS switch allows you to customize the card's default performance profile without software.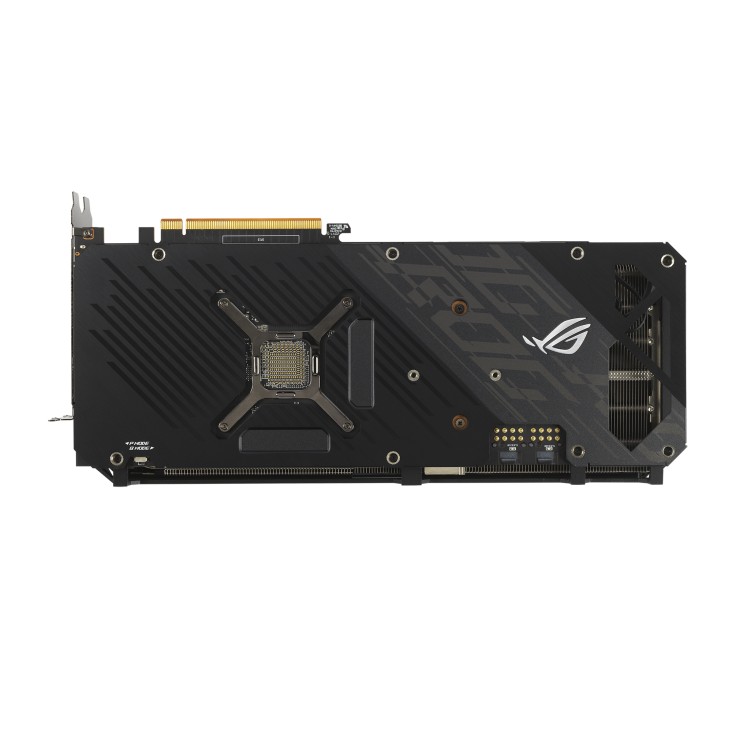 Gnarly Grill:
The RGB controller on the front of the card can be customized with Armory Crate to create a consistent look and feel with other ROG components. To meet the power requirements of the Radeon RX 6700 XT, there are two 8-pin power connectors, as well as internal circuits that control the voltage on the power supply rail. The circuit is fast to catch any crossings that greatly reduce the voltage drop across the bus. If this happens, the red LED indicates a problem with the power supply. It also features a ROG Strix reinforced steel frame, which actually increases strength.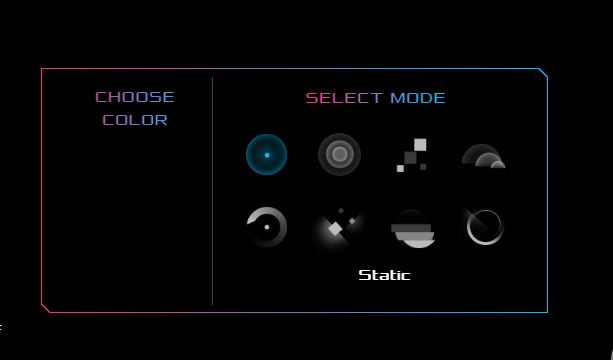 GPU Tweak II:
ASUS GPU Tweak II takes graphics card customization to the next level. Allows you to adjust the necessary settings, including GPU base clocks, reminder clock and voltage settings, the ability to control everything in an instant-adjustable screen. Advanced fan control is included with many other features to help you get the most out of your graphics card.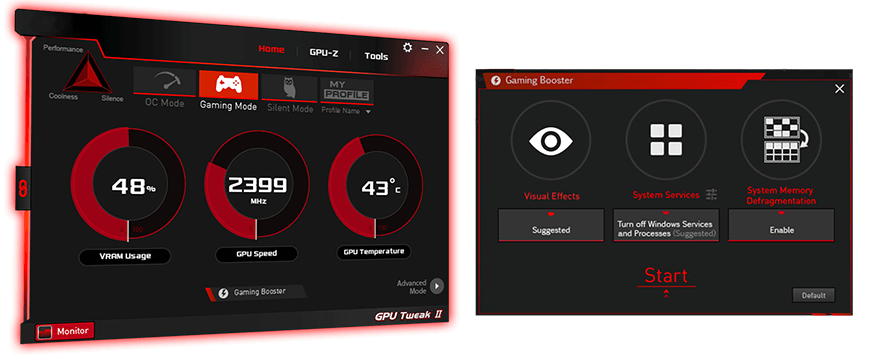 Functions:
Radeon Software: The new radio software unlocks the full potential of your GPU in Zero Day drivers with optimized and highly customizable gameplay for new game releases. wtfast: We have partnered with wtfast to help you play without delays, delays and missing packages. With 6 months of subscription, smooth and smooth online gaming experience at wtfast Gamers Private Network, you get the lowest ping. Buy an ASUS graphics card and don't wait! Quantum Cloud: Quantum Cloud idle is a simple and secure service that makes it easy to earn extra money by running GPUs. Revenue is automatically transferred to a WeChat or PayPal account, and your privacy is the same because Quantum Cloud does not collect your personal data. Start earning money today!