ROG Strix G15 G513IE-HN003W
2.9 GHz (8M Cache, max. 4.2 GHz)
DIA® GeForce RTX™ 3050 Ti 4GB
512GB M.2 NVMe™ PCIe ® 3.0 SSD
15.6 inch FHD 16:9 & 250 Nits anti-glare display sRGB: 62.5% Refresh Rate: 144Hz IPS-level screen Adaptive-Sync Optimus
4-zone RGB Backlit Chiclet Keyboard Touchpad
56WHrs, 4S1P, 4-cell Li-ion
ø6.0, 200W AC Adapter, Output: 20V DC, 10A, 200W, Input: 100-240V AC, 50/60Hz universal
HD 720p with dual-array mic and physical shutter
1x 3.5mm Combo Audio Jack 1x HDMI 2.0b USB 3.2 Gen 2 Type-C port for plug/power delivery 3x USB 3.2 Gen 1 Type-A
Asus
ROG Strix G15 G513IE HN003W gaming laptop
AMD Ryzen 7 4800H 512GB SSD 16GB Ram Nvidia GeForce RTX 3050Ti 4GB 15.6'' Inch FHD Win.11
Focused Firewall enhances and simplifies the gaming experience on the ROG Strix G15/17, powered by the powerful AMD Ryzen 7 4800H processor and Nvidia GeForce RTX 3050 Ti GPU, making everything from gaming to multitasking faster and more stable. It allows you to compete at high speeds of up to 300Hz/3MHz or immerse yourself in detailed images on the 144Hz with Adaptive-Sync. Advanced cooling systems keep your gaming laptop system cool during intense gaming sessions. It allows you to achieve the optimal gaming experience for any game you play.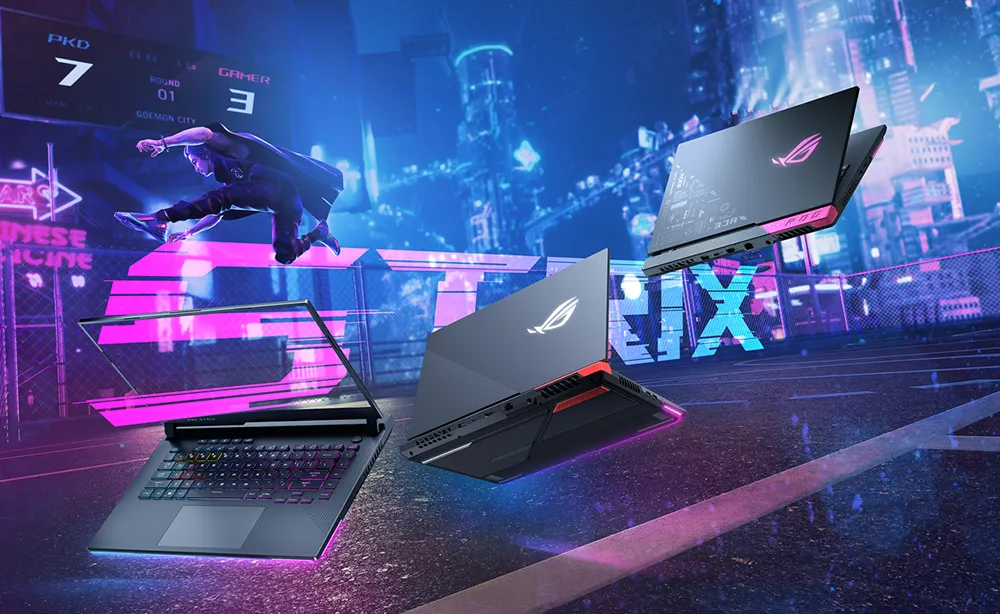 Athletic appeal of Asus ROG Strix G15:
The Original Black, Elegant Eclipse Gray, and Bright Electropunk sportswear styles for the Playstyle Stealthy character will enhance your appearance. The notebook gaming laptop has been made 7% smaller and more portable than previous models, with intricate cutouts and badges for a touch of elegance. The metal ROG logo on the light bar is also accented with Aura sync lighting, adding an extra visual appeal.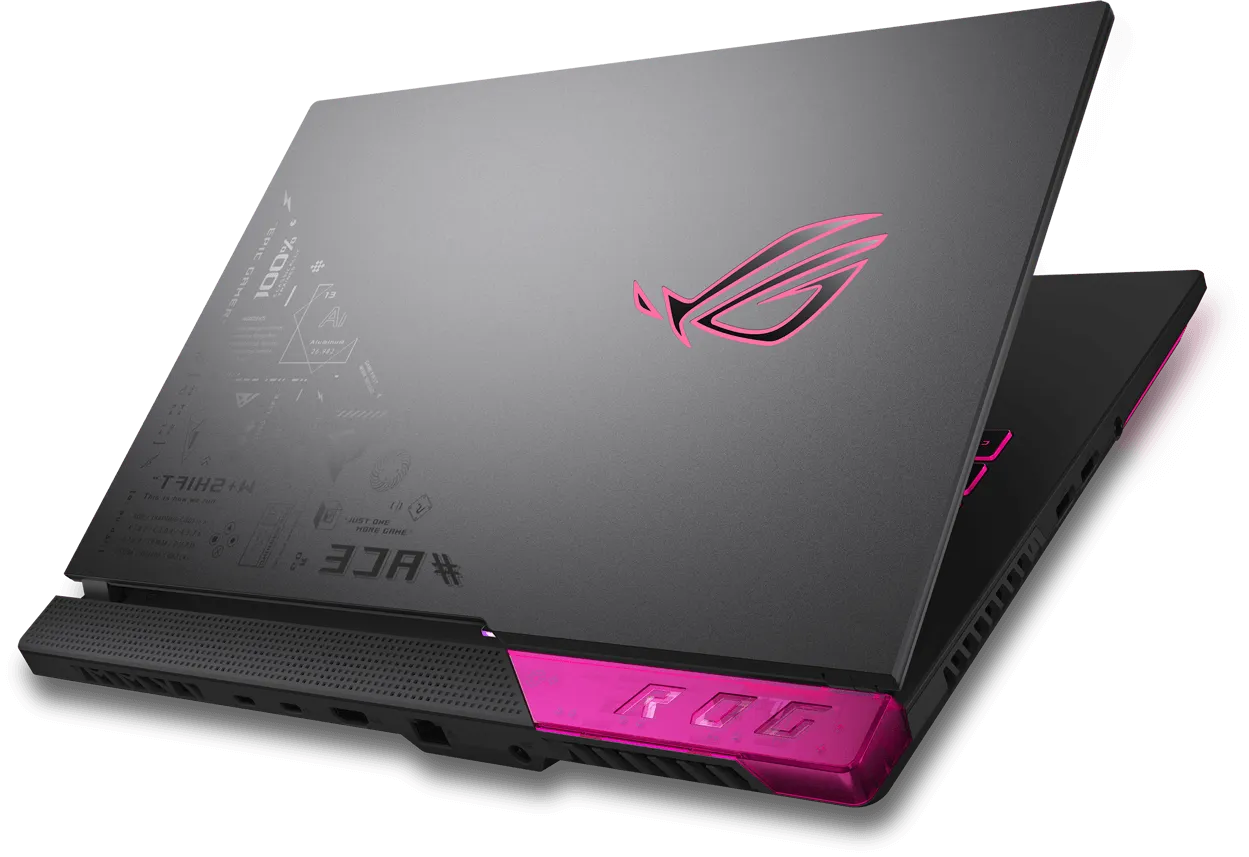 Light 'em up:
Enhance your gaming experience with customizable RGB lighting of this gaming laptop. The redesigned light bar increases the brightness of the LEDs to create a subtle illumination under the chassis. Personalize your settings using Aura Sync on compatible devices for the ultimate gaming experience.

Sporting good looks:
The Asus ROG Strix G15 gaming laptop is built for durability, featuring an aluminum lid and textured base for added strength. The upper metal section is impact-resistant and the edges are thinner for a sleek design. The plastic wrist rest is designed for comfortable marathon gaming sessions and cools to the touch. The cross control at the bottom keeps the chassis stable during play and allows for easy mobility.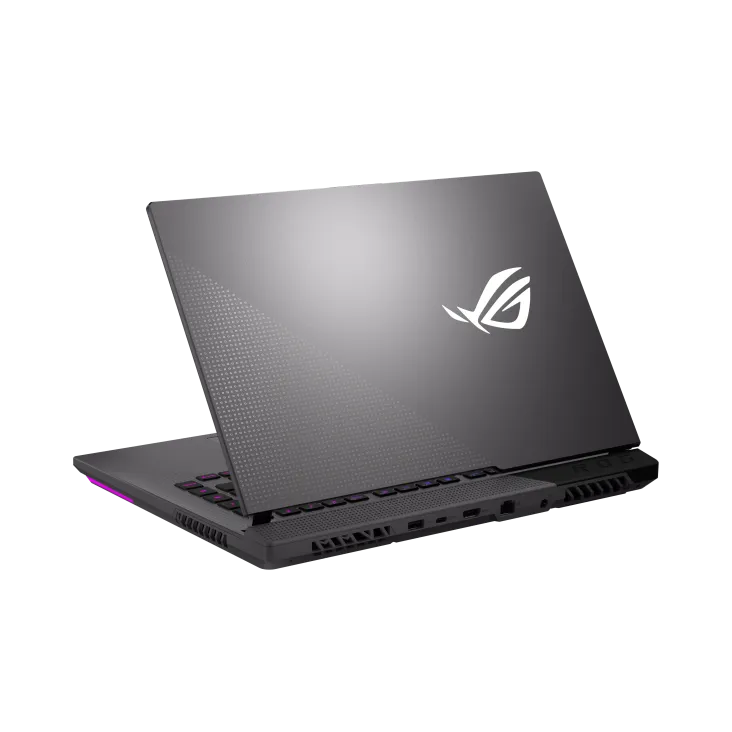 Smaller size:
The new gaming laptop ROG Strix, series of heavy-duty gaming laptops, delivers powerful performance in a more compact package. The 15-inch model is 7% smaller and the 17-inch model is 5% smaller than the previous generation. The sleek and well-designed design of this gaming laptop makes it easy to fully immerse yourself in your games. It features an 85% screen-to-body ratio and extremely thin bezels for an even more immersive gaming experience.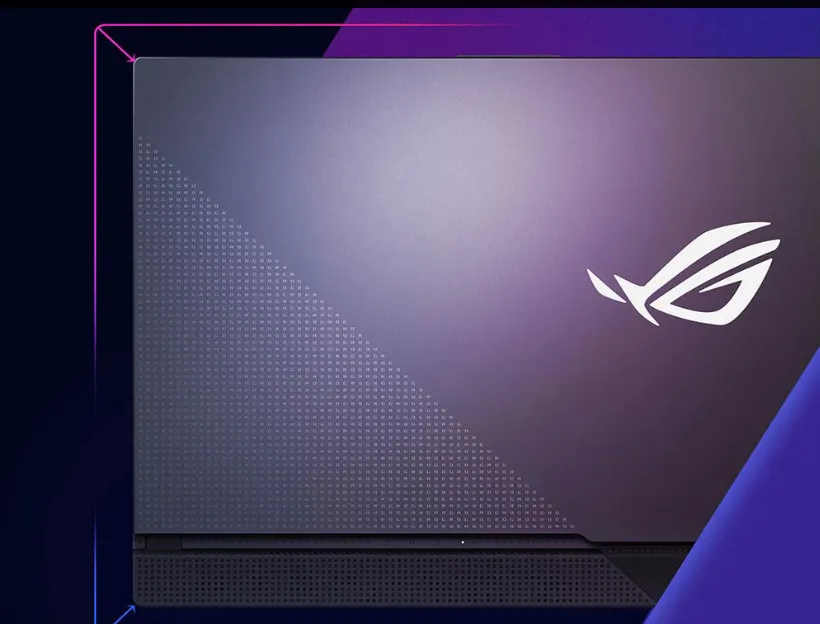 Bigger touchpad of Asus ROG Strix G15:
Experience improved daily comfort and ease of use with the new touchpad design of this gaming laptop, which offers up to 85% more active surface area than previous generations. The increased space allows for greater accuracy and more comfortable gestures while on-the-go. The glass touchpad features a smooth and silky surface for optimal user experience.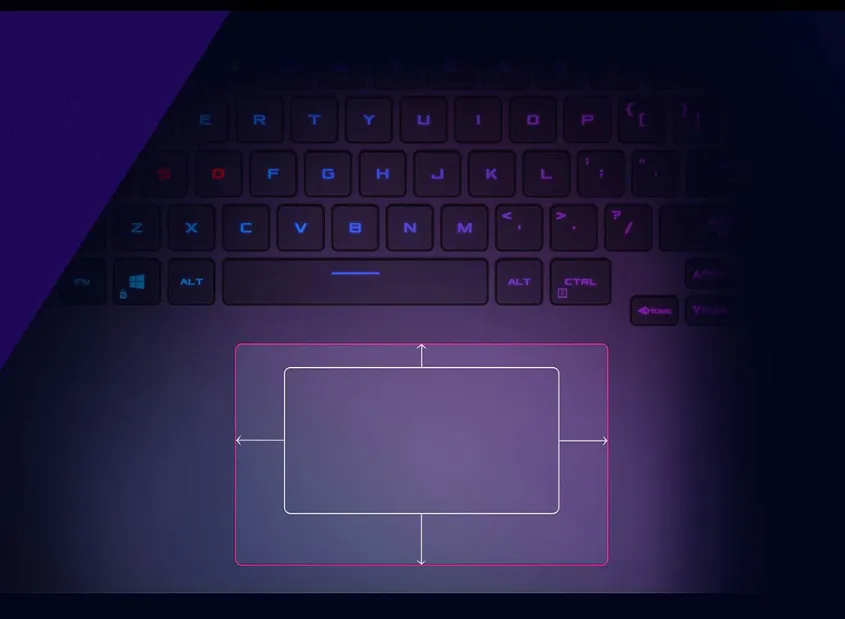 Gaming greatness:
The latest processors of gaming laptop work together to handle gaming, multitasking, and more. The NVIDIA Graphics card provides smooth frame rates up to the GeForce RTX 3050 Ti GPU, and the AMD Ryzen 7 4800H processor offers powerful clock speeds even under heavy workloads. With up to 32GB high-performance DDR4-3200 RAM, you can easily switch between games and applications. The 1TB NVMe SSD allows for fast game and application loading, and the second M.2 slot offers the option to add additional storage.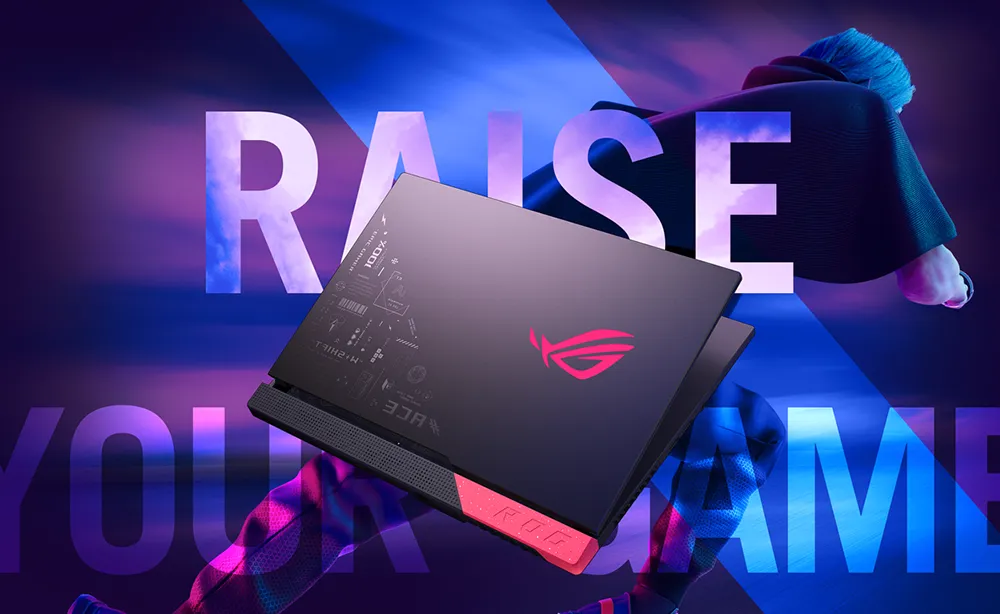 Precision speed:
Customize your gaming experience with a variety of refresh rate options with this gaming laptop. Achieve lightning-fast speeds with up to 300Hz/3ms on a gaming panel. Enjoy crisp and detailed visuals on the 144Hz FHD display which balances refresh rate and quality. Both panels feature Adaptive-Sync technology that eliminates screen tearing and stuttering, providing a more immersive gaming experience. The ultra-thin bezels minimize distractions and enhance the overall look of the display.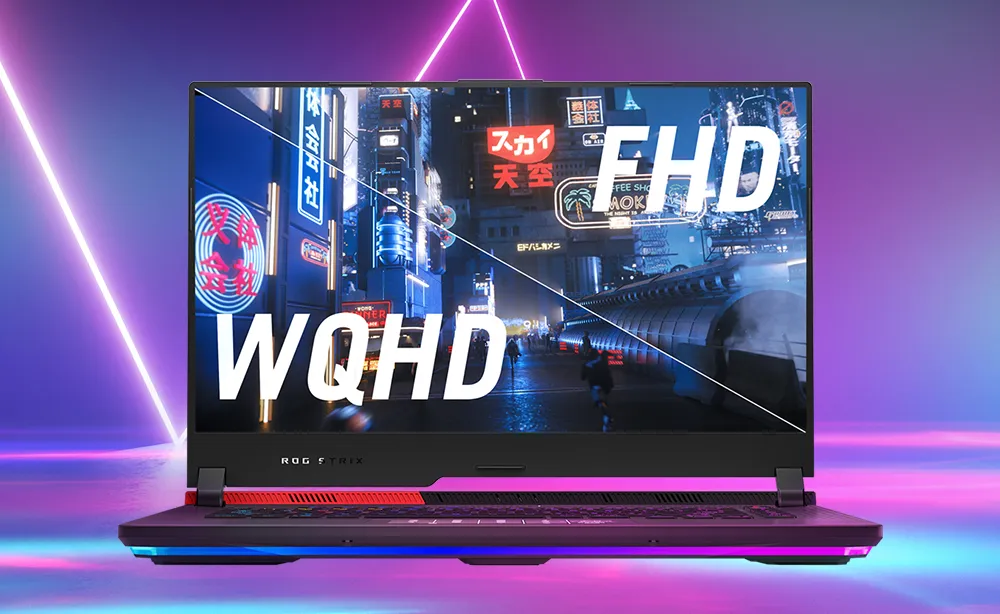 Cutting-Edge cooling boosts performance:
The gaming laptop features a low profile and quiet cooling system. The liquid metal thermal composite efficiently removes heat from the processor. The newly designed Arc Flow fans with 84 blades of this gaming laptop provide powerful airflow and minimal turbulence. Air flows through up to 4 heat sinks and fan outlets, quickly dissipating heat. These enhancements allow ROG Boost to overclock the GPU in turbo mode and achieve higher GPU clock speeds and increased CPU performance even under heavy loads.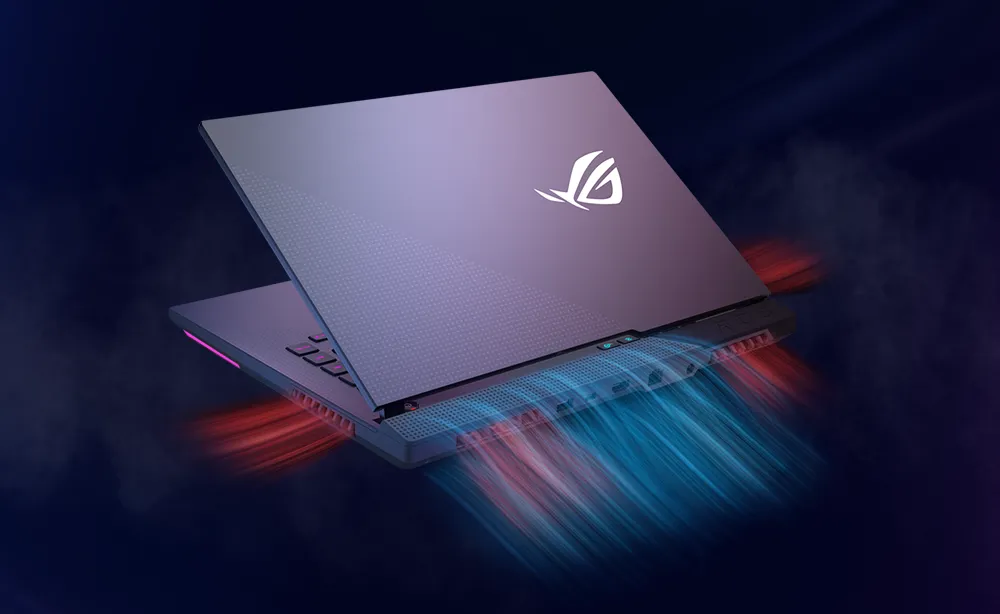 Immerse in crystal clear sound:
The Twin Smart Amp speakers of this gaming laptop provide clear and direct audio output. Dolby Atmos 5.1.2-channel virtual surround sound immerses you in the action of your games. Two-way AI noise reduction removes background noise for clearer communication during team chat, live broadcasts, and other online interactions.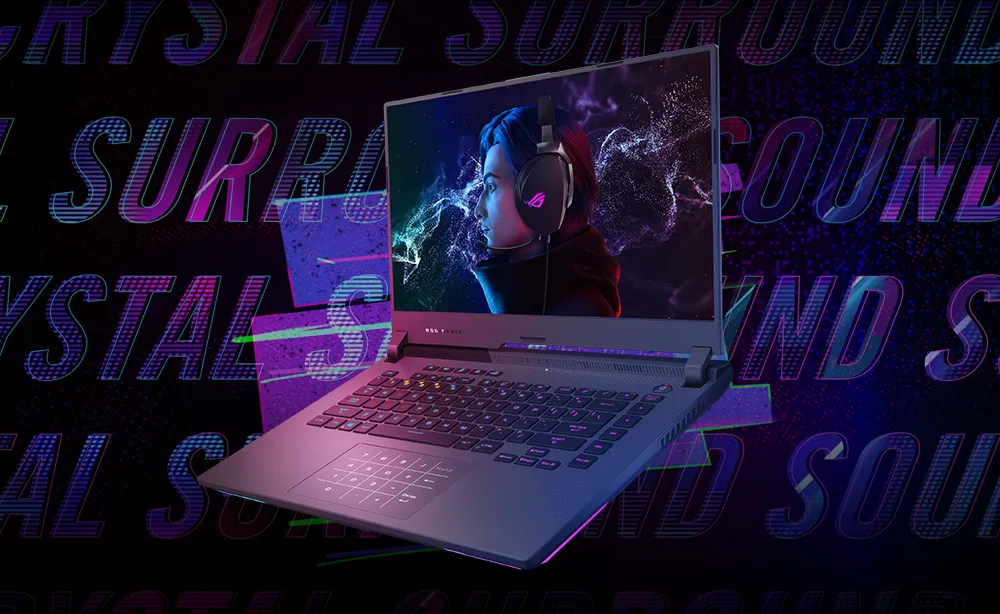 Live longer:
The Asus ROG Strix G15 gaming laptop allows for unplugged and convenient use with a high-capacity 90 Wh battery. Extend battery life while on-the-go with Type-C charging from compatible power sources. For daily tasks like web browsing and video streaming, you can use a small USB-C adapter up to 100 watts and travel light with just one laptop and phone charger.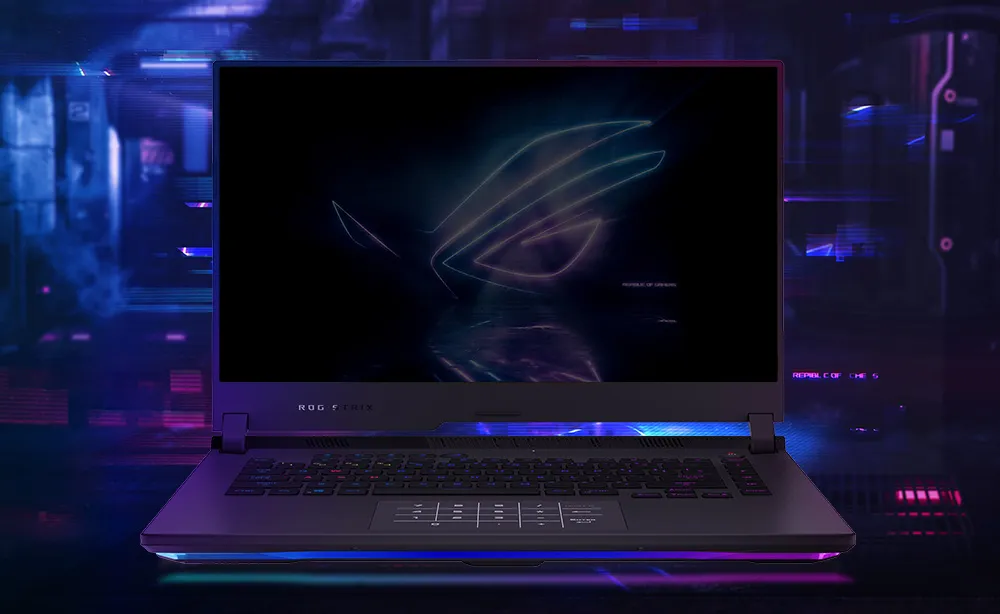 Strike with precision:
The keyboard on this ASUS gaming laptop is designed for accuracy and convenience with a desktop-inspired layout. Five dedicated hotspots offer easy access to frequently used controls, allowing for quick adjustments while gaming. The large isolated arrow keys and well-defined function keys provide precise navigation. Each key features RGB lighting to highlight important commands. Enjoy 20 million key presses without worry thanks to the durable, scalable key switches.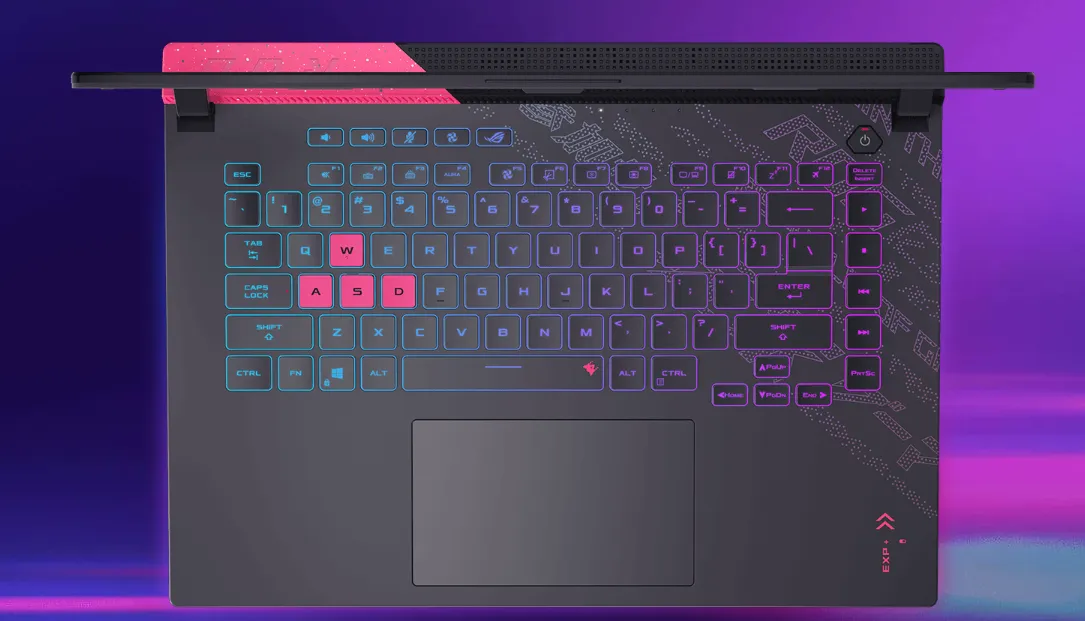 Aura sync lets your personality shine:
Emphasize the lighting with Aura Sync. The keyboard of this gaming laptop is backlit around the keys and each key features customizable RGB lighting to highlight important commands. The light bar around the three corners of the cabinet of Asus TUF Gaming F15 also adds to the customization options. With Aura Sync, you can create a personalized lighting environment. Match the lighting effects of Asus TUF Dash F15 to in-game events and showcase your personal style.
Reliable Wi-Fi 6 networking of Asus ROG Strix G15:
Experience fast and reliable gaming with the Wi-Fi 6 (802.11ax) compatible connection of Asus ROG Flow X16 gaming laptop. This Asus Rog Zephyrus G15 technology increases high-bandwidth flow, improves efficiency and reliability on congested networks, and minimizes latency to reduce game delays. ROG RangeBoost technology assesses the signal strength of the four internal antennas and improves coverage by identifying and eliminating dead zones, increasing the range by up to 30% by selecting the best pair to use in your area.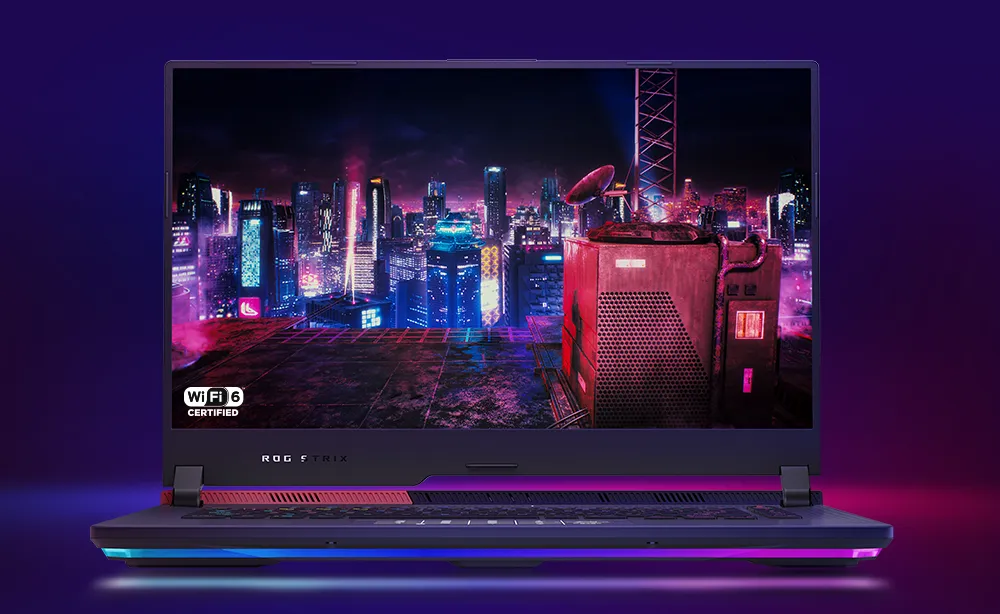 Armory crate:
ROG Armory Crate of this gaming laptop is a centralized tool that allows for easy adjustments of system and lighting settings. It allows you to create and customize Scenario profiles that automatically adjust when you launch your favorite games.