Monitors Features
HDMI(v2.0), DisplayPort, HDMI(v1.4)
660.26mm x 416mm x 233.4mm
Find similar
Asus, 28 Inch, MG28UQ, 4K, TN, 60Hz, 1Ms, Gaming, Monitor,
28-inch 4K UHD (3840 x 2160) monitor for stunning photo-realistic visuals
Lightning-fast 1ms rapid response time and Adaptive-Sync technology for incredibly-smooth and fast gaming visuals
DisplayPort 1.2, HDMI(v 2.0) for 4K UHD playback; two USB 3.0 ports for quick-charging to your mobile devices
ASUS-exclusive Ultra-Low Blue Light, Flicker-Free, GamePlus, and GameVisual technologies provide tactical assistance on your command
The ASUS MG28UQ gaming display is built for victory in the professional gaming arena. With its 4K UHD panel and 1ms response time, it blurs the line between what's virtual and what's real to draw you into truly immersive gaming worlds. It even includes gamer-centric features like ASUS GamePlus and Game Visual technologies to take your gaming experience to a whole new level.

A 28-inch 4K UHD display for highly-detailed visuals and more onscreen space:
With its 28-inch 4K UHD display, ASUS MG28UQ gives you stunning 3840 x 2160 resolution visuals with a pixel density of 157PPI for incredible photo-realistic visuals and sharp, crisp text. The MG28UQ gives you four times the pixels of similar-sized Full HD 1080p displays so you get more detailed images when playing games or watching movies, as well as more onscreen desktop space for your various work windows. MG28UQ draws you into immersive virtual worlds, with greatly-textured elements and terrain maps that boast impressive levels of detail.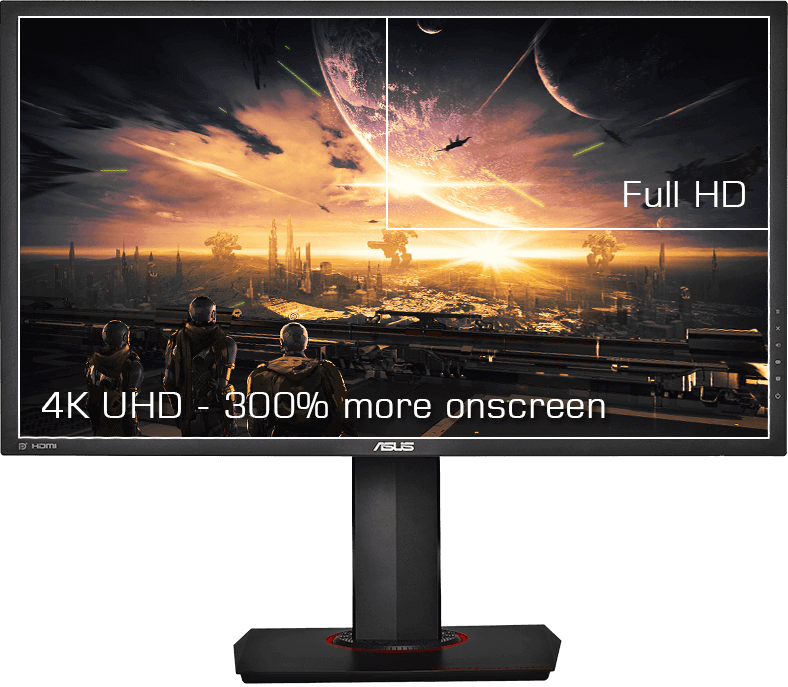 Lightning-fast 1ms rapid response time:
Even with today's fastest games, ASUS MG28UQ eliminates smearing and motion blur thanks to a 1ms response time – the fastest in its class. This astonishing visual performance lets you react instinctively to what you see onscreen, so you can take corners like a pro race car driver, or take an enemy out with a headshot as he peeks around cover. In addition, Adaptive-Sync technology* eliminates screen tearing and choppy frame rates for even more seamlessly smooth gameplay.

Robust connectivity:
Whether you're playing games or streaming videos, ASUS MG28UQ gives you smooth 4K UHD content playback, thanks to a 60Hz refresh rate and native 4K UHD support via DisplayPort 1.2, HDMI(v 2.0). In addition to its array of connectivity options, the MG28UQ even features two USB 3.0 port that lets you quick-charge your mobile devices while gaming;. Command, control, and charge your phone with a double USB 3.0 array, perfect for your keyboard and mouse of choice.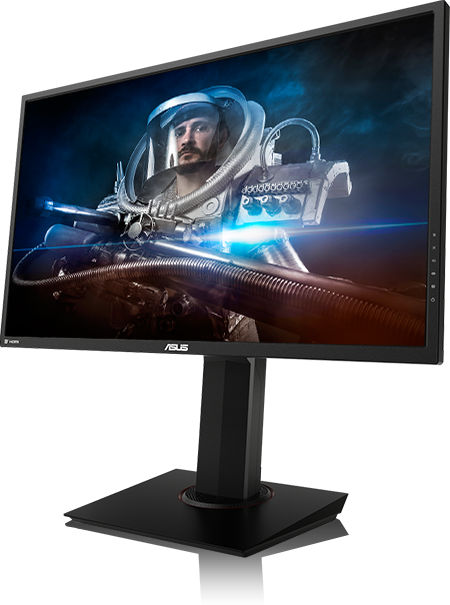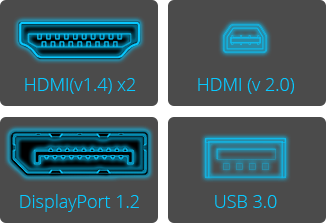 Gamer-centric features:
ASUS-exclusive GamePlus technology ASUS MG28UQ features the ASUS-exclusive GamePlus hotkey to give you in-game enhancements that help you get more out of your game. This function is co-developed with input from pro gamers, allowing them to practice and improve their gaming skills.
Crosshair:
You can choose between four persistent crosshairs and fine tune their position, ensuring pinpoint accuracy in first-person shooters. Enjoy perfect aim even when the game doesn't provide its own crosshair or sights.
ASUS-exclusive Display Widget software:
The exclusive ASUS Display Widget is intuitive software utility that lets users tweak settings or display properties of ASUS GameVisual, App SyncTM, and Ultra-Low Blue Light technologies. Although every adjustment can be done via the OSD and the navigational joystick and buttons, it's easier via Display Widget. It makes accessing and using these various settings faster and easier.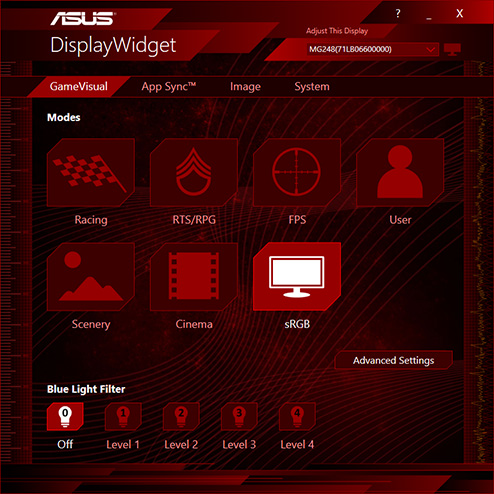 Get ready for marathon gaming sessions:
Ultra-Low Blue Light technology ASUS Ultra-Low Blue Light technology reduces the amount of harmful blue light emitted by ASUS MG28UQ. You can access and select four different filter settings onscreen easily through the OSD menu to find the best one that suits the task at hand.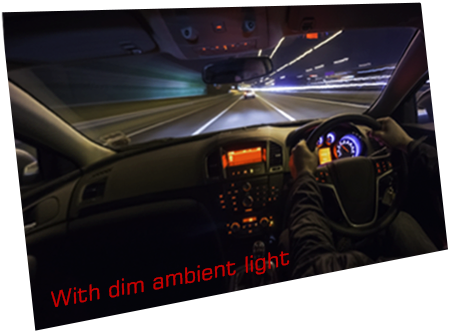 The MG28UQ gaming monitor has undergone stringent performance tests and is certified by TÜV Rheinland laboratories, a global provider of technical, safety, and certification services, to be flicker-free and to emit low blue light levels.

Flicker-Free technology:
Flicker-Free technology reduces flicker to give you a comfortable gaming experience. This minimizes instances of eyestrain and other potentially damaging eye ailments when you're embroiled in long, drawn-out gaming sessions.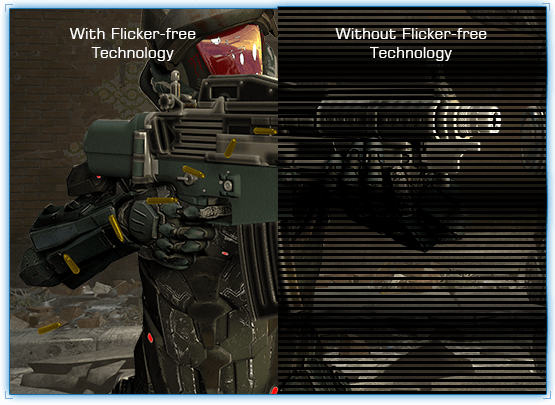 Ergonomic design:
ASUS MG28UQ is specially designed for long marathon gaming sessions. Its ergonomically-designed stand lets you adjust the tilt, swivel, pivot, and height of the monitor so you always find your ideal viewing position. A quick-release latch lets you separate the MG28UQ from its stand so you can mount it on a wall.