Asus 27 Inch VG279QR FHD IPS 165Hz 1Ms Gaming Monitor
Asus
27 Inch VG279QR
FHD IPS 165Hz 1Ms Gaming Monitor
27-inch Full HD (1920 x 1080) gaming monitor with ultrafast 165Hz refresh rate designed for professional gamers and immersive gameplay
ASUS Extreme Low Motion Blur (ELMB ™) technology enables a 1ms response time (MPRT), eliminating ghosting for sharp gaming visuals
Shadow Boost enhances image details in dark areas, brightening scenes without over-exposing bright areas
G-SYNC Compatible processing, delivering a seamless, tear-free gaming experience by enabling VRR (variable refresh rate) by default.
Features an ergonomically designed stand to offer extensive swivel, tilt, pivot and height adjustments.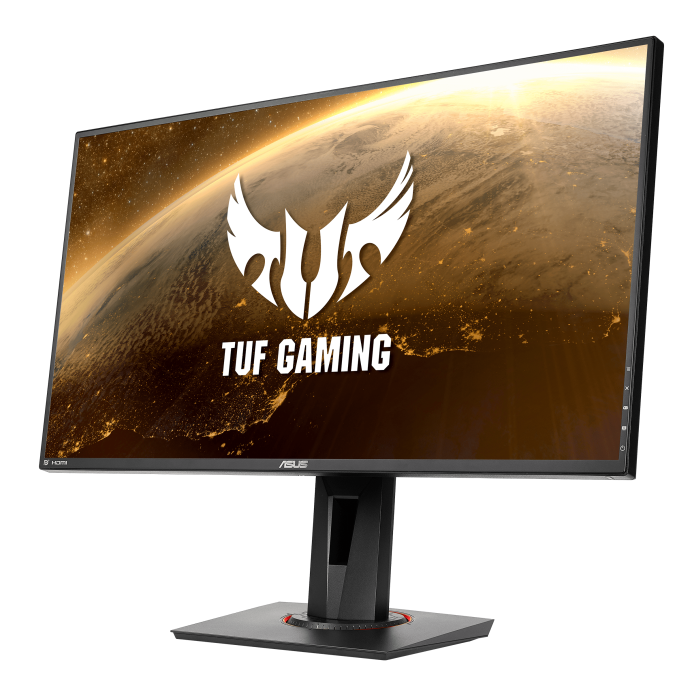 TUF GAMING VG279QR:
The TUF Gaming VG279QR is a 27-inch full HD (1920 x 1080) IPS monitor with a high refresh rate of 165Hz, designed for professional gamers and fast-paced games. In addition, MPRT response time is 1 millisecond, compatible with G-Sync (Processing), and you can enjoy a very smooth game without tearing or interruption.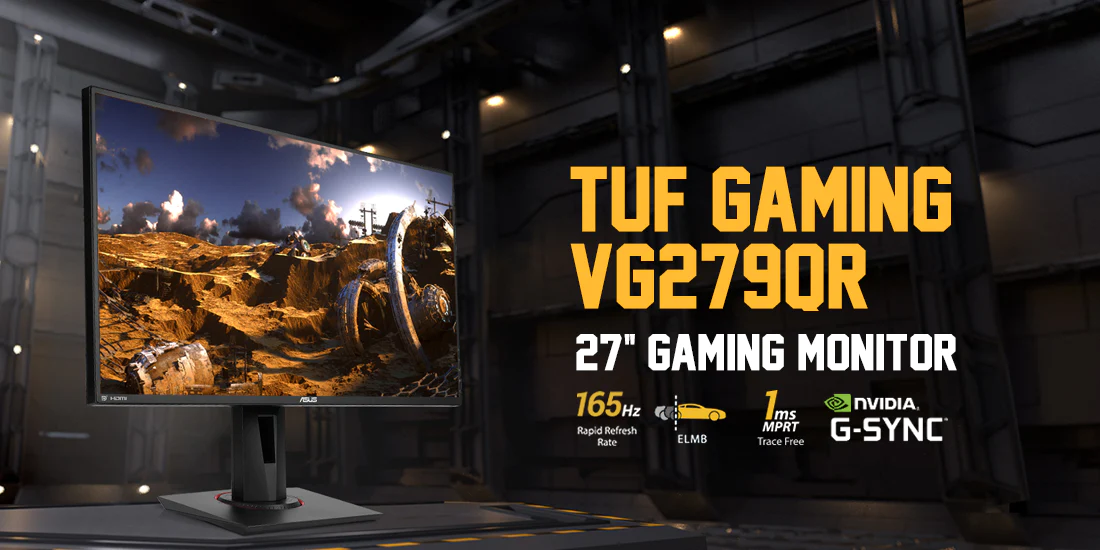 27 inch IPS display for wide viewing angle and better color reproduction:
TUF Gaming VG279QR 27 "Full HD (1920 x 1080) IPS panel provides stunning images from all sides with a wide viewing angle of 178 degrees, minimizing distortion and color changes even in extreme conditions. Suppress.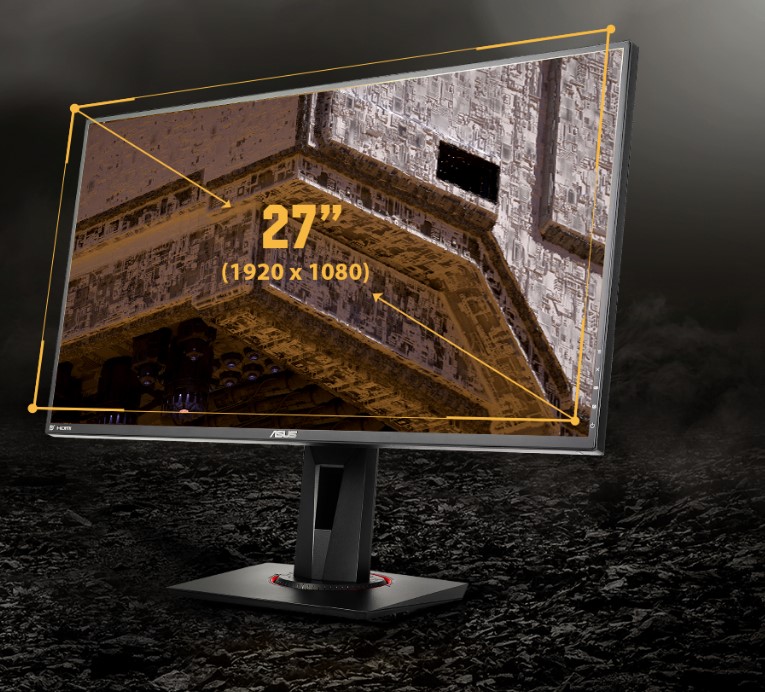 165Hz Refresh Rate:
TUF Gaming VG279QR features an ultra-fast 165Hz refresh rate, giving fast-paced games a smooth, lag-free look with the best visual settings. Dominate in FPS, racing, realistic strategies and sports games.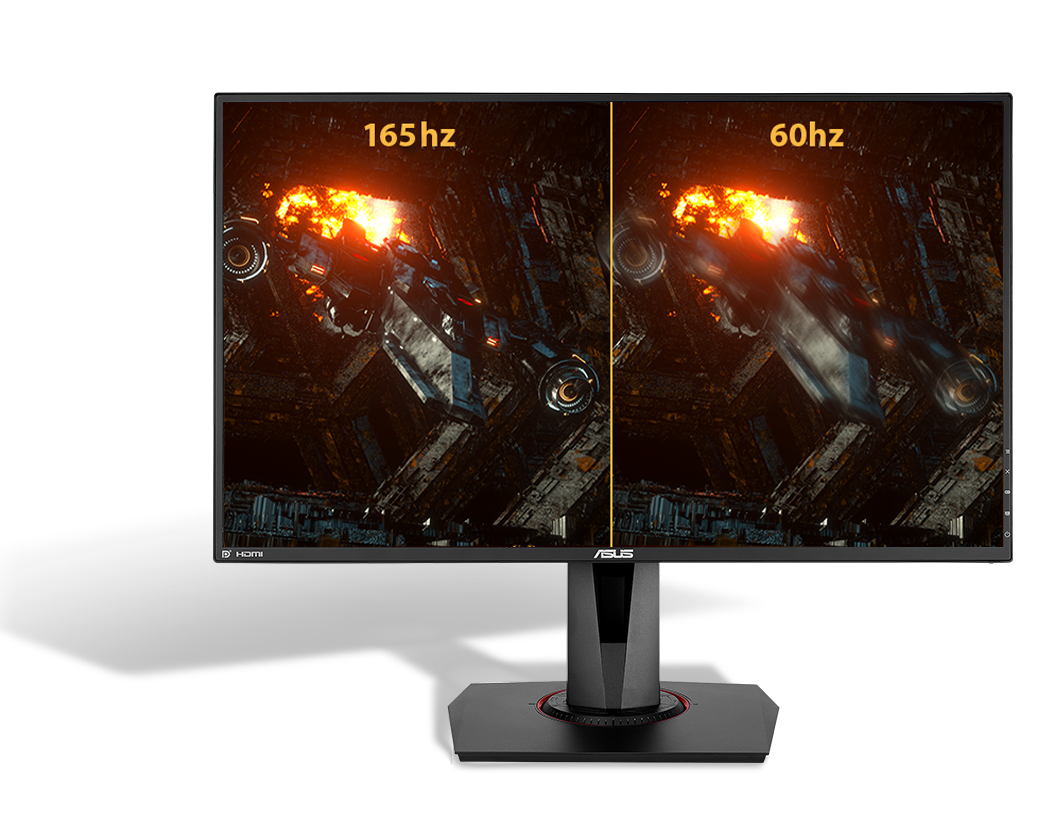 EXTREME LOW MOTION BLUR:
Equipped with the latest ASUS original Extreme Low Motion Blur technology, it reaches 1ms MPRT, eliminates distortion and motion blur, and makes moving objects clearer, making the gaming experience smoother and more responsive.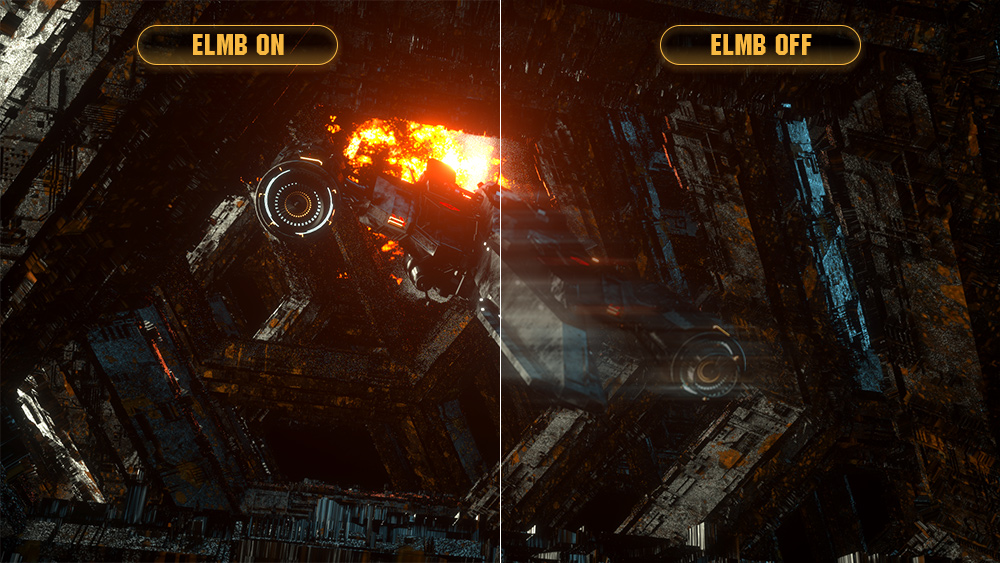 Shadow Boost:
ASUS Shadow Boost technology illuminates the dark areas of the game without overexposing the bright areas, improving overall visibility and making it easier to find enemies hidden in the dark areas of the map.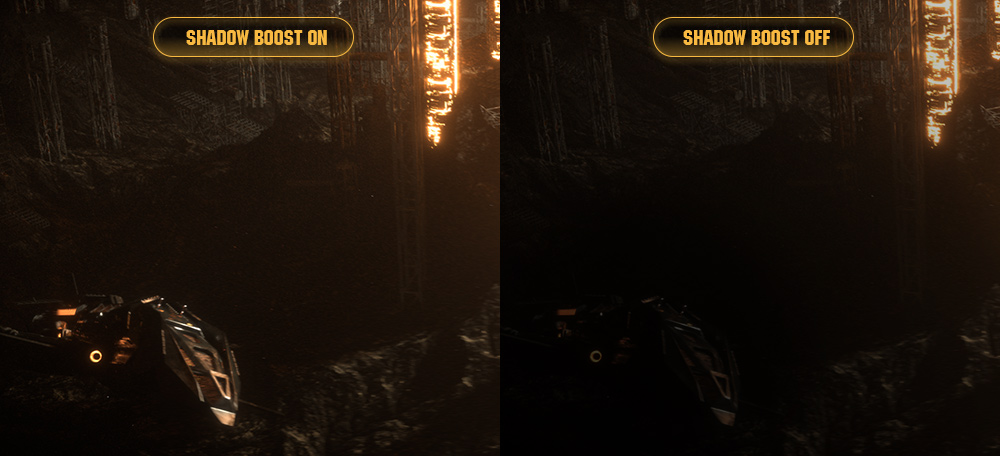 Game Plus:
Dedicated ASUS Game Plus Hotkey provides in-game optimizations to get the most out of your game. Developed in collaboration with professional gamers, this feature allows you to practice and improve your gaming skills.
Game Visual:
ASUS Game Visual technology includes seven preset display modes that enhance the visual experience of different types of content. This unique feature is easily accessible from hotkeys or the OSD settings menu.

Flicker-Free technology:
Flicker-free technology reduces flicker, reduces eye strain and improves comfort during long gaming sessions.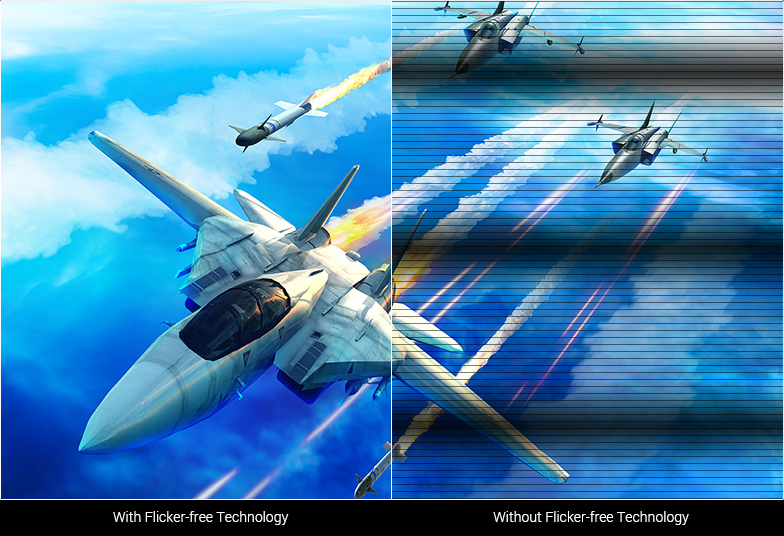 Ultra-Low Blue Light technology:
ASUS Ultra-Low Blue Light Technology reduces the amount of harmful blue light emitted from the screen. Four different filter settings can be used to control the amount of blue light reduction.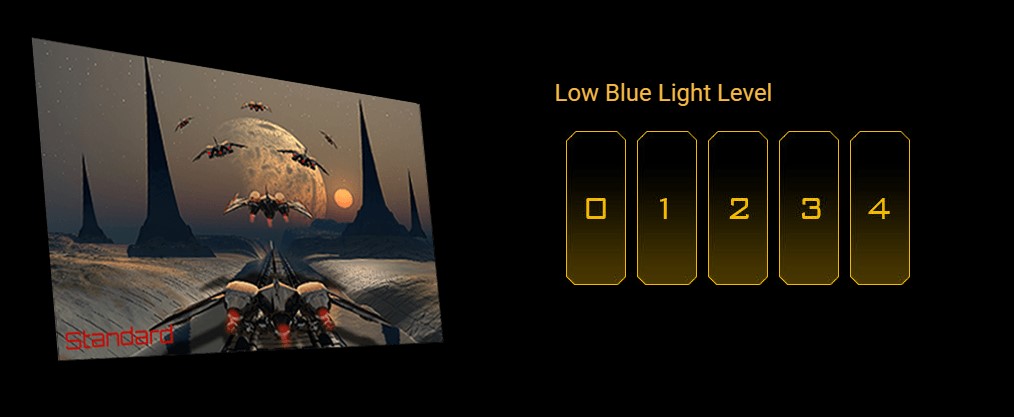 Rich connectivity:
A wide range of connectivity options, including DisplayPort1.2x1, HDMI (v1.4) x2, and headphone jack, support a wide range of multimedia devices.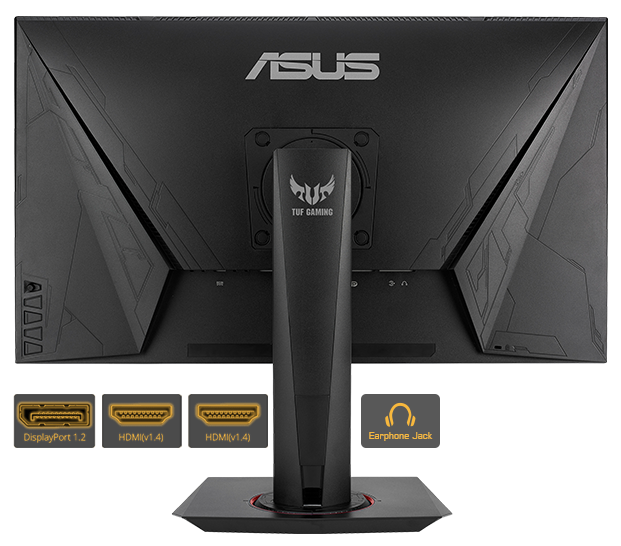 Ergonomic design:
With an ergonomic stand, the TUF Gaming VG279QR can be tilted, rotated, rotated and adjusted for height, making it easy to find the optimal display position. The monitor also complies with the VESA standard for wall mounting.

Monitors Features
DisplayPort 1.2 x 1 HDMI(v1.4) x 2 Earphone Jack : Yes
Find similar