Astro A20
Astro, A20, Wireless, Gaming, Headphone,

NO WIRES NO BOUNDARIES:
The A20 Wireless Gen 2 is designed to provide multiple levels of freedom. The 2.4 GHz signal gives you extended wireless range, and you can easily choose whether you want to hear it with a face-sized microphone. In addition, comfortable, durable headphones and battery life allow you to play during those marathon sessions.
You can add the PlayStation 5 or Xbox Series X USB Transmitter (sold separately) to the extended console compatibility option, which means you should never change your headset.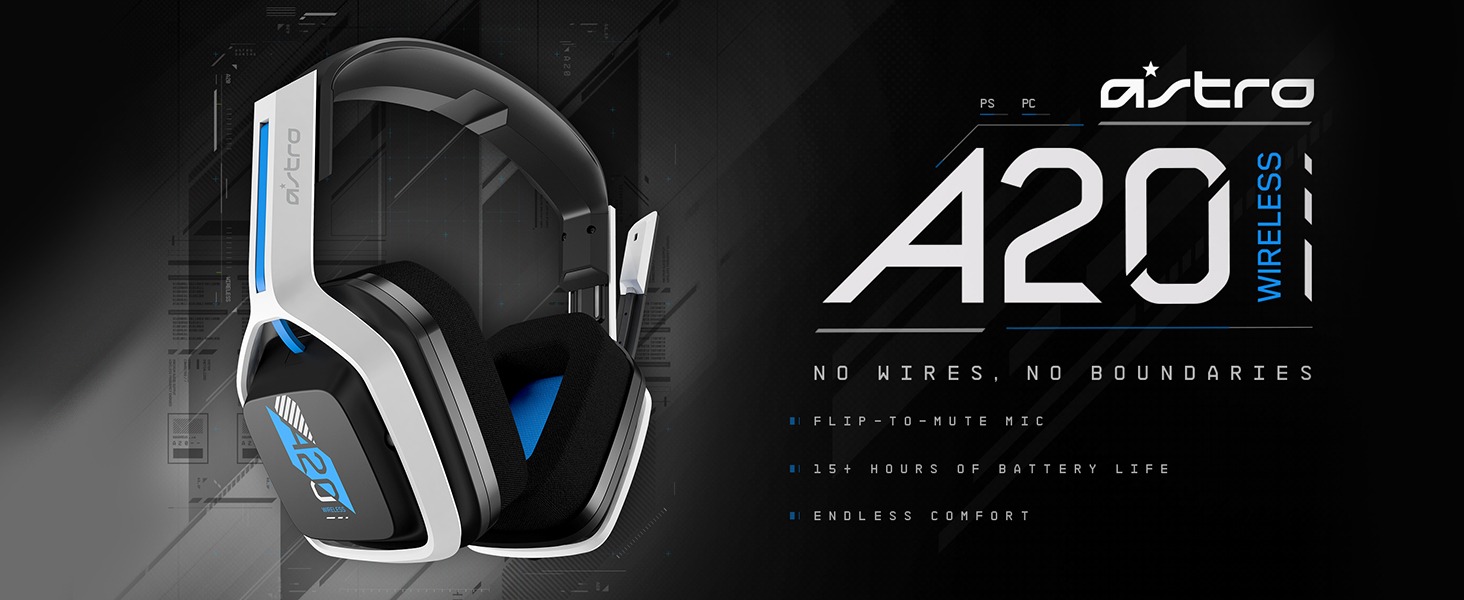 15M WIRELESS RANGE:
Enjoy freedom of movement on the 2.4 GHz wireless signal up to 15 meters.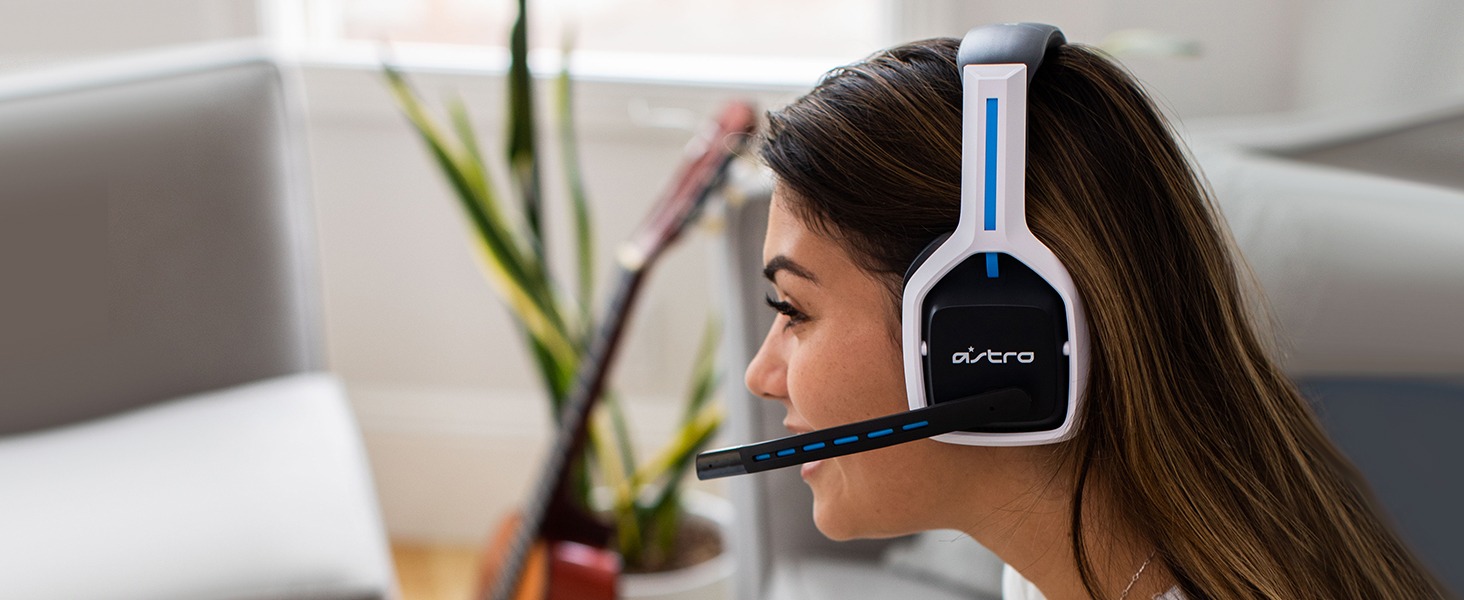 15+ HOURS BATTERY LIFE:
With more than 15 hours of battery life, you can play stress-free games, knowing that your hardware will stay with you during marathon sessions. The headset is charged from USB-C to USB-A cable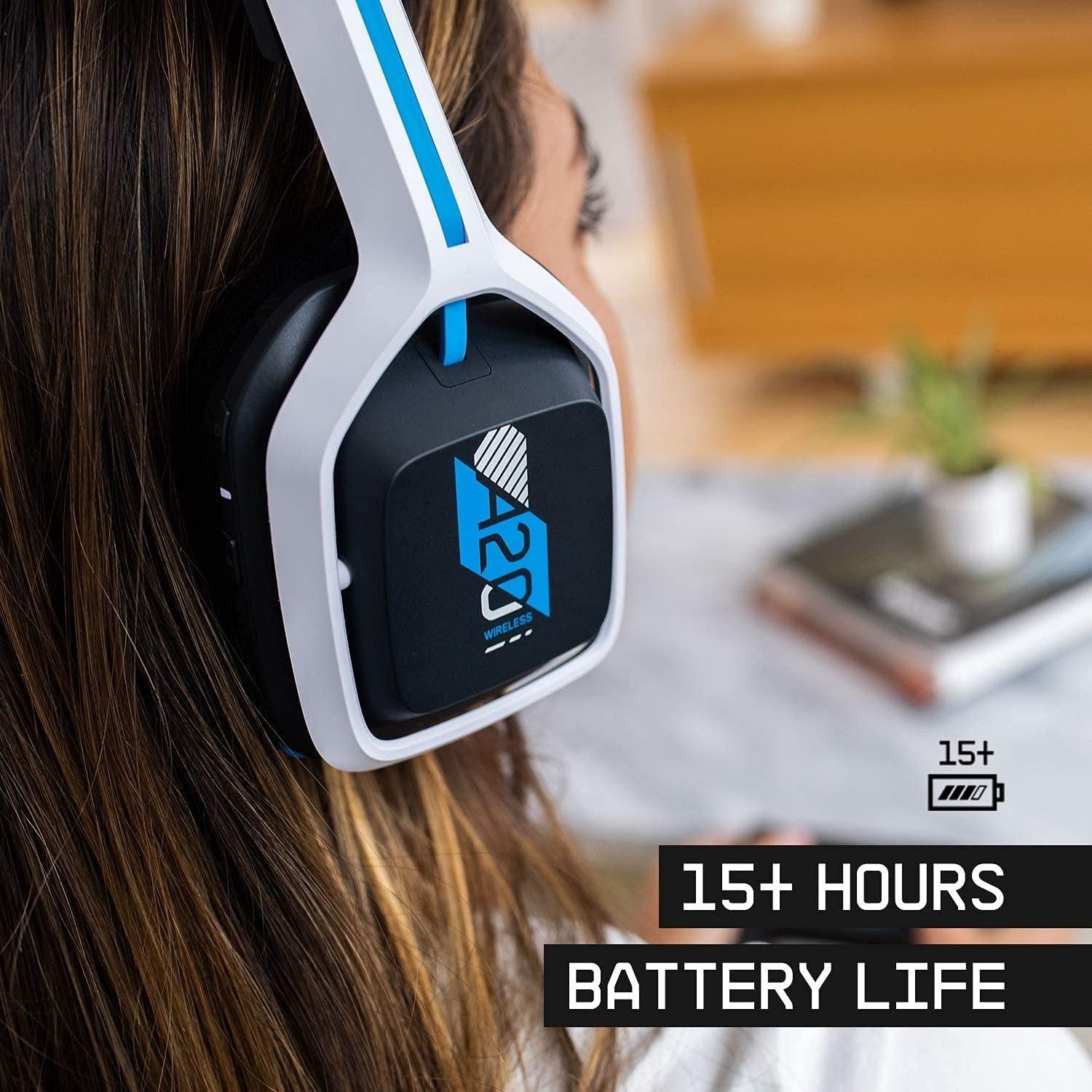 FLIP-TO-MUTE MICROPHONE:
The advanced unidirectional microphone allows you to communicate clearly when you want to hear.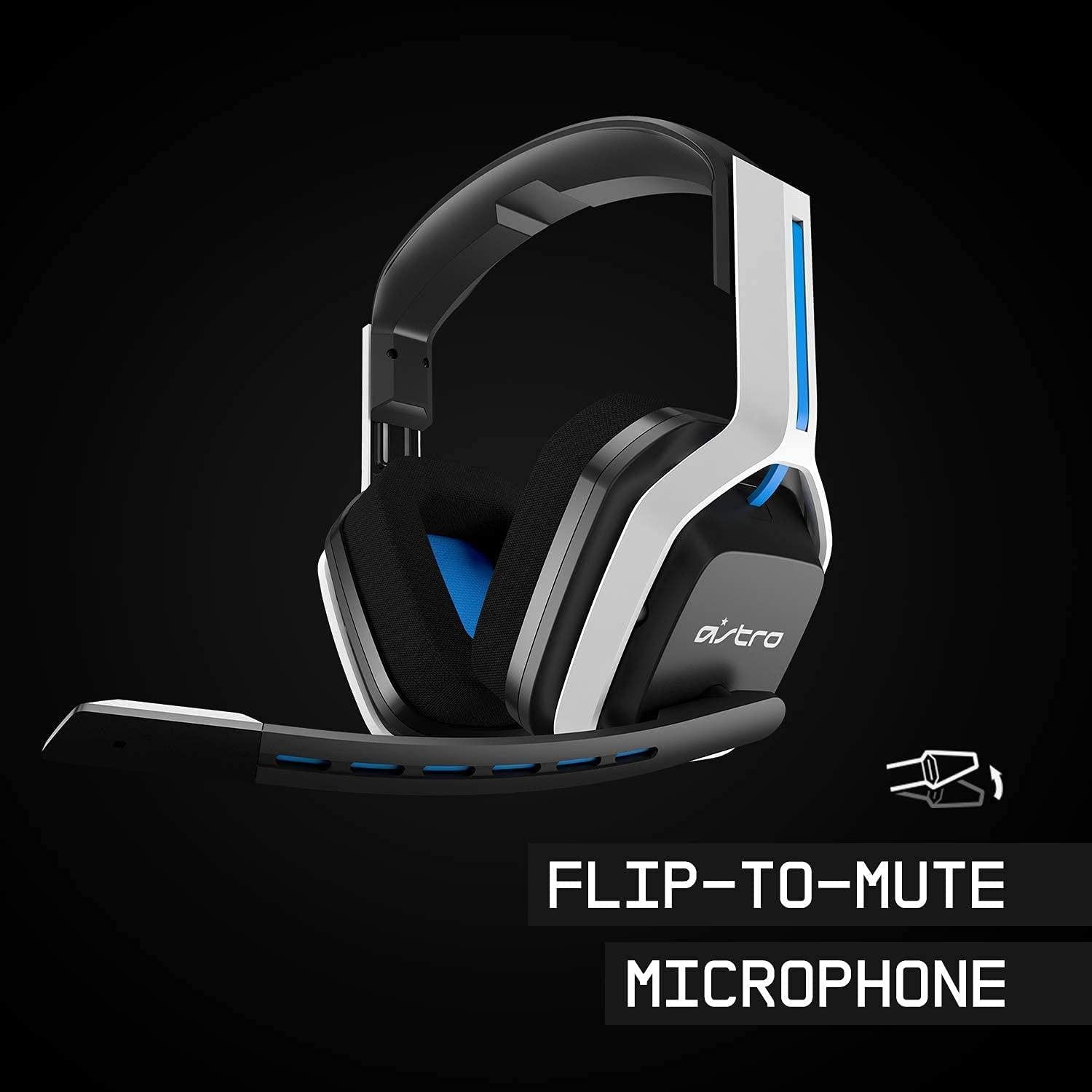 LONG LASTING COMFORT:
With flexible, lightweight materials and fabric pillows, we make sure you never have to worry about earphones before you win.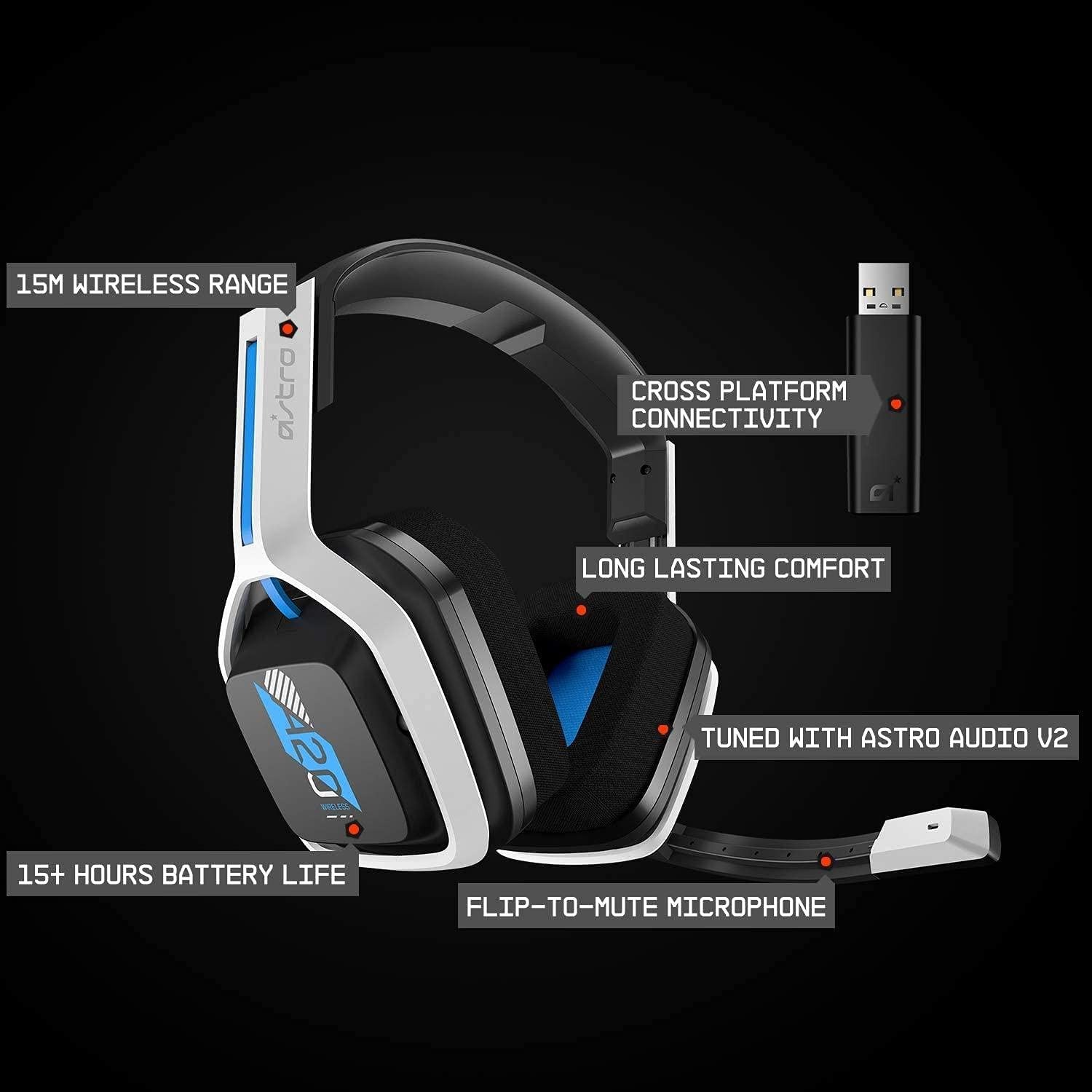 TUNED WITH ASTRO AUDIO V2:
ASTRO Audio V2 provides smooth, neutral sound and extended frequency response for detailed and realistic sound levels. It has unobtrusive heights, clear mids, and a distorted bass, which generally creates a balanced sound.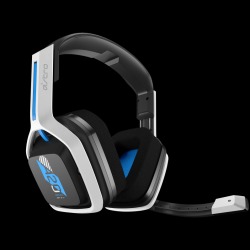 CROSS-PLATFORM CONNECTIVITY:
You can easily connect to platforms between your console and PC with the new USB Dong Transmitter. Even portable USB transmitters provide compatibility through the console.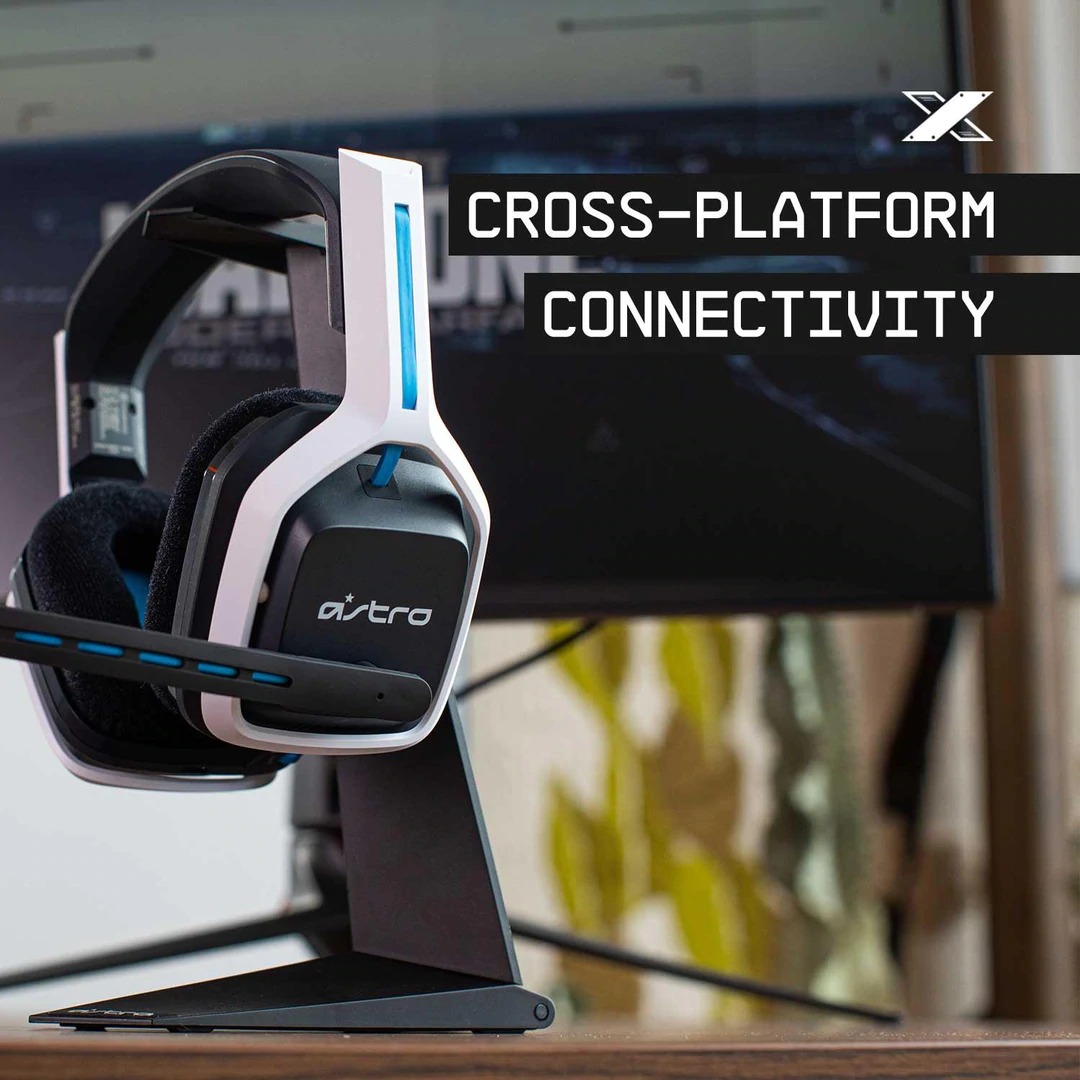 A20 WIRELESS HEADSET GEN 2:
PRIMARY SPECIFICATIONS:
Microphone flash one direction 6 mm x 2.7 mm
Earlobe: Above the ear
Internal speakers: 40mm neodymium
Wireless range clim 15 m 49 feet
2.4GHz wireless frequency tag
Battery type lithium rechargeable lithium polymer battery
Charging time of 3.5 hours
USB Connection Type Pray High-Speed USB 2.0 on USB-C
PHYSICAL SPECIFICATIONS:
Wireless weight: 318 g
Product height: 177.5 mm
Product width: 262 mm
Product depth: 87.2 mm
Thrust pressure: 0.45kgf ± 50g
TECHNICAL SPECIFICATIONS:
Translator Principle Variable
Turn off battery saver mode automatically after 10 minutes.
Frequency response: 20Hz-20KHz
Sensitivity: 100 dB SPL 1 kHz per 1 mW
Rated voltage: 32 ohm
Total harmonic distortion's 3% (20Hz - 10kHz)
Battery weight: 17 g
Battery per hour: 1050 mAh
TECHNICAL SPECIFICATIONS:
USB connection type: USB 2.0
Power consumption: 5V 100mA
2.4GHz wireless frequency tag
PHYSICAL SPECIFICATIONS:
Weight: 7.1 grams
Width: 19.6 mm
Length: 65.8mm
Height: 7.6mm including the button