Astro A10
Grey-Green Gaming Headphone
Elevate your PC gaming experience to a whole new level with the A10 headset, specially designed for gamers with enhanced durability and superior comfort to prevent fatigue, enabling you to play for extended periods without any discomfort.
The Astro A10 is a gaming headset that is designed to provide high-quality audio and comfortable wear for extended gaming sessions. It is compatible with a variety of gaming systems, including Xbox, PlayStation, Nintendo Switch, and PC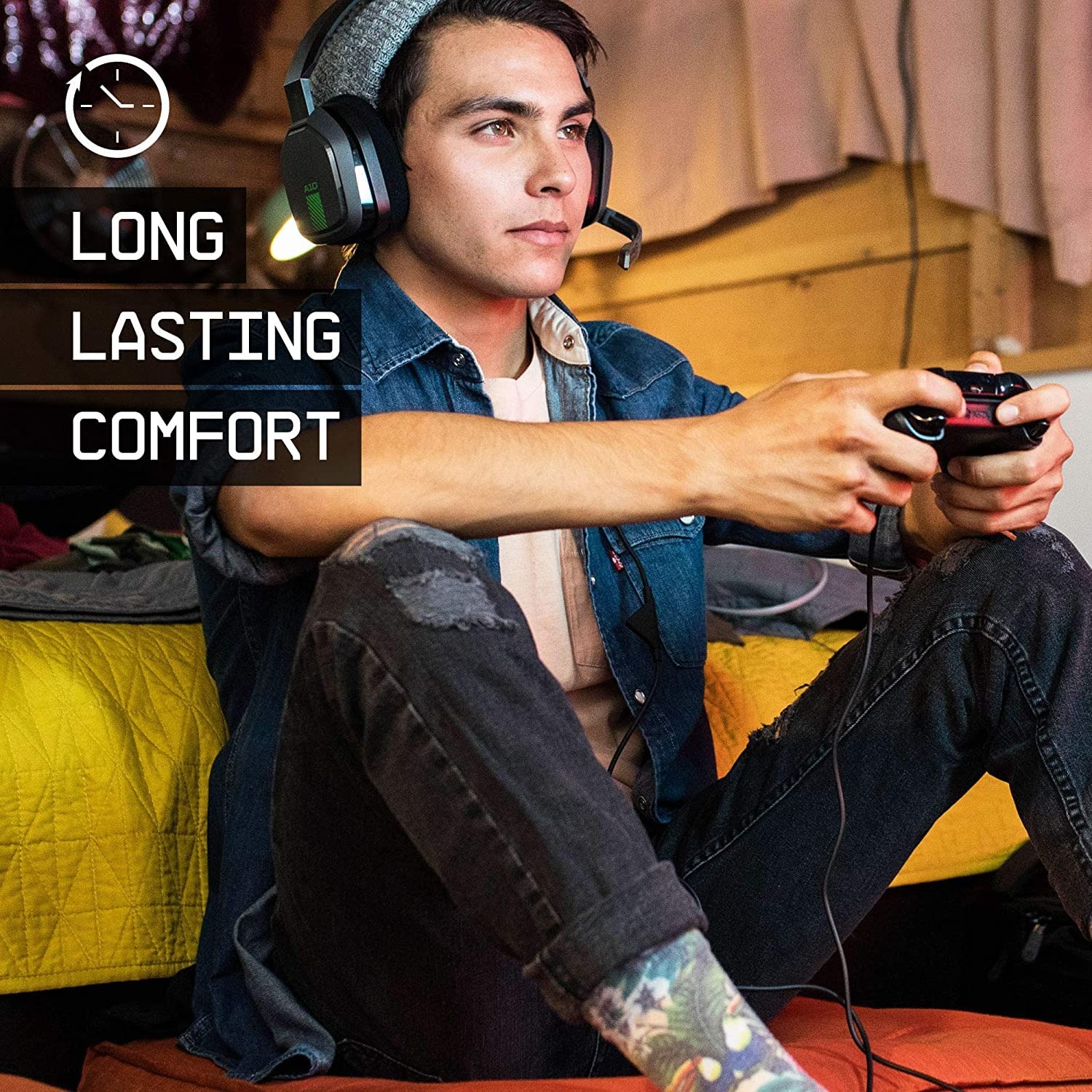 Tuned for Gaming:
Experience crystal-clear and precise gaming audio with the Astro A10 headset's advanced ASTRO audio technology and 40mm drivers, ensuring that you and your teammates never miss a crucial sound while playing. The one-way mic, along with the built-in volume control and mute feature, give you complete authority over your game audio. Join the ASTRO family today and take your gaming to the next level!
The headset features 40mm neodymium drivers that provide clear and immersive audio, allowing you to hear every detail of your games. It also has a unidirectional microphone that can be flipped up to mute, making it easy to communicate with your teammates without background noise.
The Astro A10 has a durable and lightweight design that can withstand the rigors of gaming. It has a steel-reinforced headband and a memory foam ear cushion that provides comfort for long gaming sessions.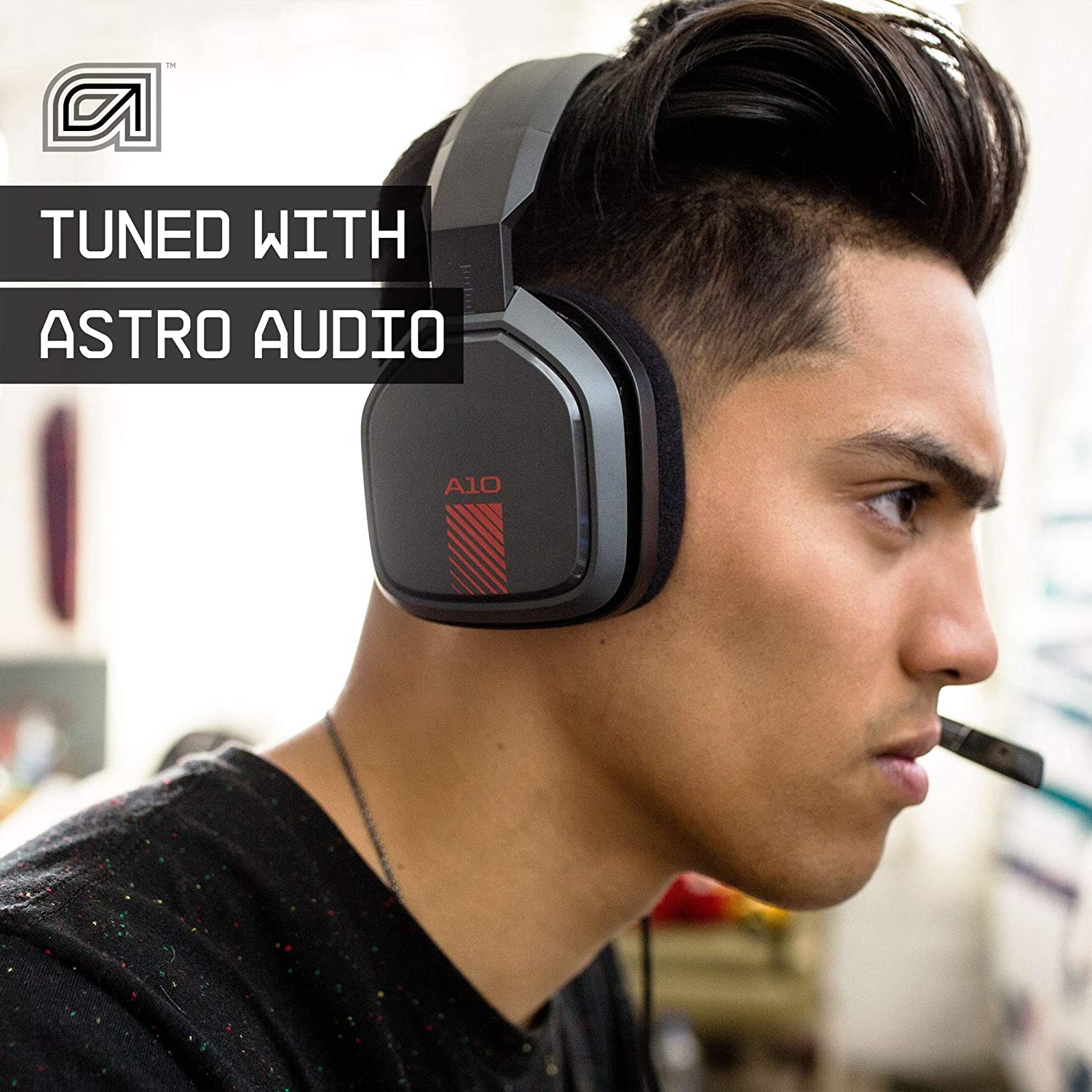 DURABLE CONSTRUCTION:
The helmet features a sturdy metal construction, along with a durable rubber coating to withstand wear and tear, and comes equipped with a detachable cable system for added convenience. Whether you win or lose, this helmet is built to endure.
In addition, the Astro A10 is customizable with various color schemes, allowing you to match your headset to your gaming setup. It is also reasonably priced, making it an affordable option for gamers who want high-quality audio without breaking the bank.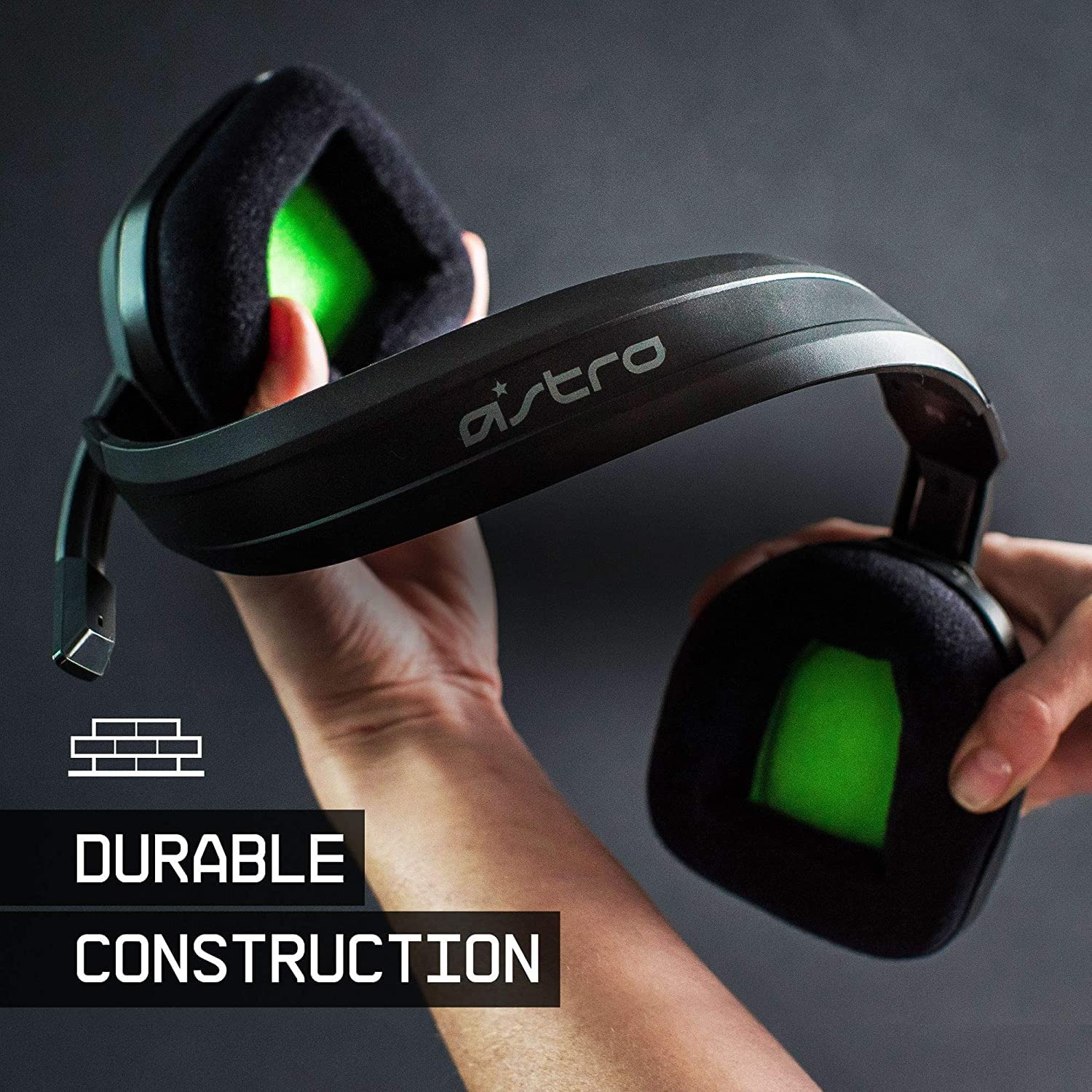 PRIMARY SPECIFICATIONS:
Microphone: 6.0mm one-way microphone
Earlobe: Above the ear
Plug: 3.5mm 5-pole socket
Drivers: 40mm neodymium magnet
TECHNICAL SPECIFICATIONS:
Frequency response: 20 - 20000 Hz
Distortion is <3% at 1kHz
104 dB +/- 3 dB at 1 kHz
DC resistance 32 ohm
Physical characteristics:
Thrust pressure: 4.5N
Wireless weight: 346 g