APC
SRV15KRILRK
15000VA/15000W 230V Easy Online UPS
High quality, Double-conversion On-line UPS designed for essential power protection needs even in the most unstable power conditions.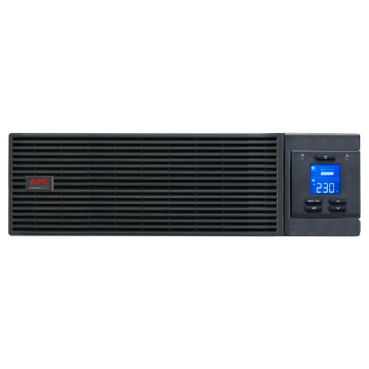 Specifications:
The UPS system is designed to provide reliable backup power with a main input voltage of 230 V AC and 415 V AC, and other input voltages of 220 V, 230 V, and 415 V. It offers a main output voltage of 230 V, with additional output voltages of 220 V and 240 V. The UPS has a rated power of 15000 W (VA) and is equipped with a hard wire 3-wire (H N + E) 1 output connector. It comes with various accessories such as a signaling RS-232 cable, software CD, DC cable, rack mounting brackets, stabilization/wall mounting feet, user manual, and USB cable.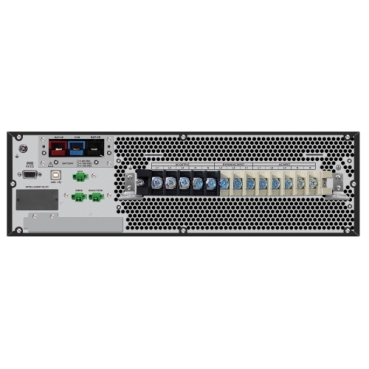 The General 15000 VA Double Conversion Online UPS is a robust and reliable power backup solution designed to provide uninterrupted power to critical systems. With its sleek black design and compact dimensions of 13.0 cm in height, 43.8 cm in width, and 68.9 cm in depth, it can easily fit into various spaces. Weighing 29 kg, it can be conveniently rack-mounted in a horizontal position using a kit. The UPS operates with an input voltage range of 110 to 300 V (half load) or 176 to 300 V (full load) and supports USB connectivity. It offers a maximum configurable power of 15000 VA or 15000 W, delivering a reliable and clean sine wave output with low harmonic distortion of 2%. The UPS has an impressive efficiency of 95% at full load and is certified with CE and compliant with EN/IEC 62040-1 and EN/IEC 62040-2 standards. It can operate within an ambient air temperature of 0 to 40 °C, with a relative humidity of 0 to 95% (non-condensing), and is suitable for use in altitudes up to 3000 m. The UPS also provides an internal bypass option, automatic and manual, for added convenience and reliability. With its IP20 degree of protection, it offers durability and protection against solid objects.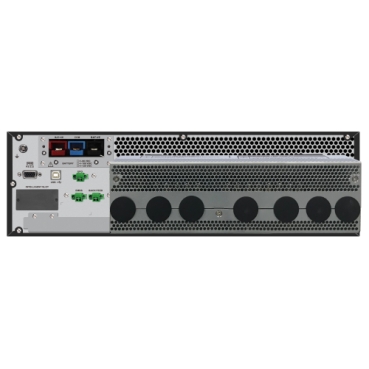 The General 15000 VA Double Conversion Online UPS is compatible with an external battery system, providing +/- 120 V battery voltage. It does not have any battery filled or free slots. The UPS features a multifunction LCD status and control console for easy monitoring and management. It includes an emergency power off option for added safety. With surge energy rate of 600 J, it offers surge protection and filtering capabilities. The UPS is packaged in a single unit weighing 35.9 kg, with dimensions of 25 cm in height, 58 cm in width, and 87 cm in length.