U.P.S Specifications
Multi-function LCD status and control console
CD with software , USB cable , User Manual, RS232 cable
APC
SRV10KRIRk
10000VA/10000W RM 230V Easy Online Ups
High quality, Double-conversion On-line UPS designed for essential power protection needs even in the most unstable power conditions.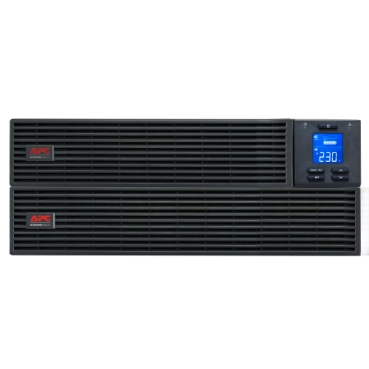 Specifications:
The UPS (Uninterruptible Power Supply) provides reliable power backup with a main input voltage range of 230 V and support for other input voltages of 220 V and 240 V. It delivers a stable main output voltage of 230 V and also supports other output voltages of 220 V and 240 V. With a rated power of 10000 W and 10000 VA, it ensures efficient power supply. The UPS comes with a hard-wire 3-wire (H N + E) 1 connector type, occupies 4U of rack space, and includes essential equipment such as signaling cables, software CD, mounting brackets and support rails, user manual, and a USB cable.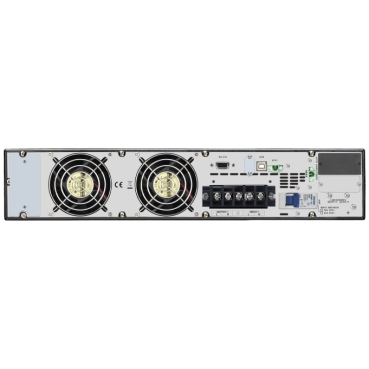 This black UPS has a compact design with a height of 17.3 cm, width of 43.8 cm, and depth of 71.0 cm. It weighs 68 kg and is suitable for front-mounted, rack-mounted installation in a horizontal position. It does not have any power module slots available and does not support redundancy. It is USB compatible for easy connectivity.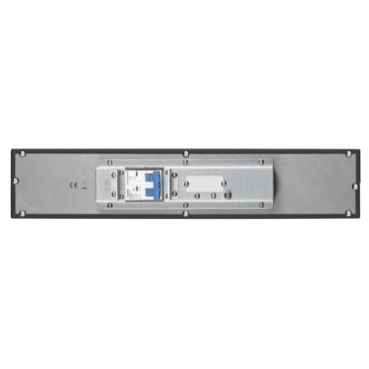 The UPS provides reliable power protection with an input voltage range of 110 V to 300 V at half load and 176 V to 300 V at full load. It features a single hard-wire 3-wire (1P + N + E) input connector and supports auto-sensing of network frequency from 40 Hz to 70 Hz.
The maximum configurable power for both VA and W is 10000, ensuring sufficient power capacity. The output frequency is sync to mains at 50/60 Hz with a variation of +/- 3 Hz. The UPS operates in double conversion online mode, delivering a clean sine wave output with low harmonic distortion of 1%. It has an internal bypass system for automatic and manual bypass.
Certified with CE, EAC, and TISI, the UPS complies with EN/IEC 62040-1 and EN/IEC 62040-2 standards. It operates within an ambient air temperature range of 0°C to 40°C and supports a relative humidity of 0% to 95% non-condensing. The operating altitude ranges from 0 to 3000 m. For storage, the UPS can handle temperatures from -15°C to 60°C and altitudes up to 15000 m.
Featuring a multifunction LCD control console, the UPS offers comprehensive status and control monitoring. It has an emergency power off feature for quick shutdown if needed. The unit is equipped with surge protection and has a surge energy rating of 600 J. It utilizes lead-acid batteries with a voltage of 192 V and offers a recharge time of 9 hours. The battery life typically ranges from 3 to 5 years, and the UPS includes a battery charger power of 235 W.
The UPS generates a heat dissipation of 2128 Btu/h and has an IP20 degree of protection. It emits an acoustic level of 58 dBA during operation. The package weighs 79 kg and has dimensions of 48.5 cm (height) x 60 cm (width) x 83.6 cm (length).