APC SMV3000AI-GR
3000VA/2100W Line-interactive Easy UPS
The APC SMV3000AI-GR is a line-interactive Uninterruptible Power Supply (UPS) with a 3000VA/2100W capacity. It is designed to provide reliable backup power in case of power outages, brownouts, or other power disturbances that can cause damage or data loss.
Like the other UPS models in the SMV series, the SMV3000AI-GR features an automatic voltage regulator (AVR) that corrects minor power fluctuations without switching to battery power. This helps to extend the battery life and reduce wear on the UPS.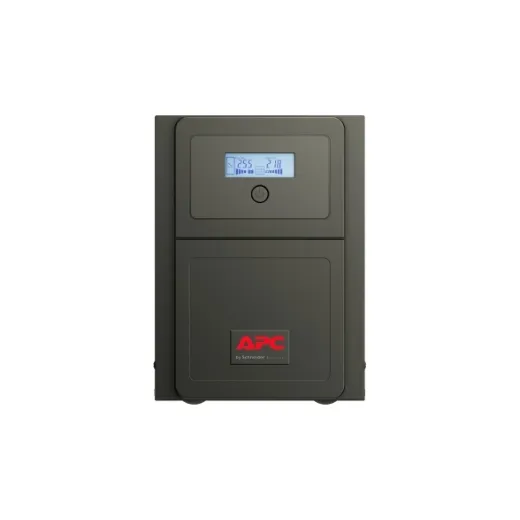 The SMV3000AI-GR includes an LCD display that provides real-time information on the UPS status, such as input/output voltage, battery capacity, and estimated runtime. The UPS has a built-in battery that can provide backup power for up to 10 minutes at full load, or longer at lower loads.
The "Easy UPS" designation indicates that this UPS is designed for easy installation and maintenance. It features a hot-swappable battery that can be replaced without interrupting power to connected equipment. The UPS also has a compact and lightweight design, making it easy to install and move as needed.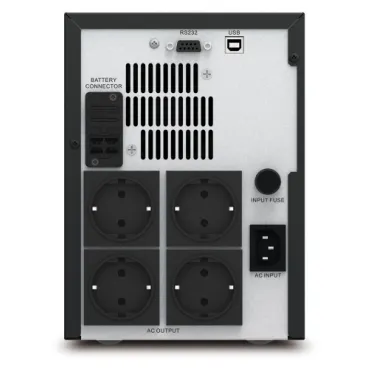 With its high capacity, the SMV3000AI-GR is suitable for use in large offices or data centers, as well as for home use where there is a need for more power capacity. It provides basic protection for connected equipment from power disturbances, such as power surges, spikes, and other powerfluctuations that can cause damage or data loss.
The APC SMV3000AI-GR is a reliable and easy-to-use UPS that can provide peace of mind for users who need to protect their equipment and data from power interruptions. It offers a higher capacity than the SMV2000AI, making it ideal for users with even larger power needs or more equipment to protect.