APC BX500CI
500VA/300W 230V 3x IEC C13 outlets AVR Tower Back UPS
The APC Back-UPS is designed to provide power and surge protection for various devices such as wireless networks, computers, gaming consoles, and other electronics at home or in a business setting. This tower-style UPS with a capacity of 500VA offers a total of three outlets, all of which offer both battery backup and surge protection. With a surge energy rating of 273 Joules, it is capable of safeguarding your equipment against sudden power surges. Additionally, it incorporates Automatic Voltage Regulation technology to rectify voltage fluctuations and maintain stable and optimal power levels.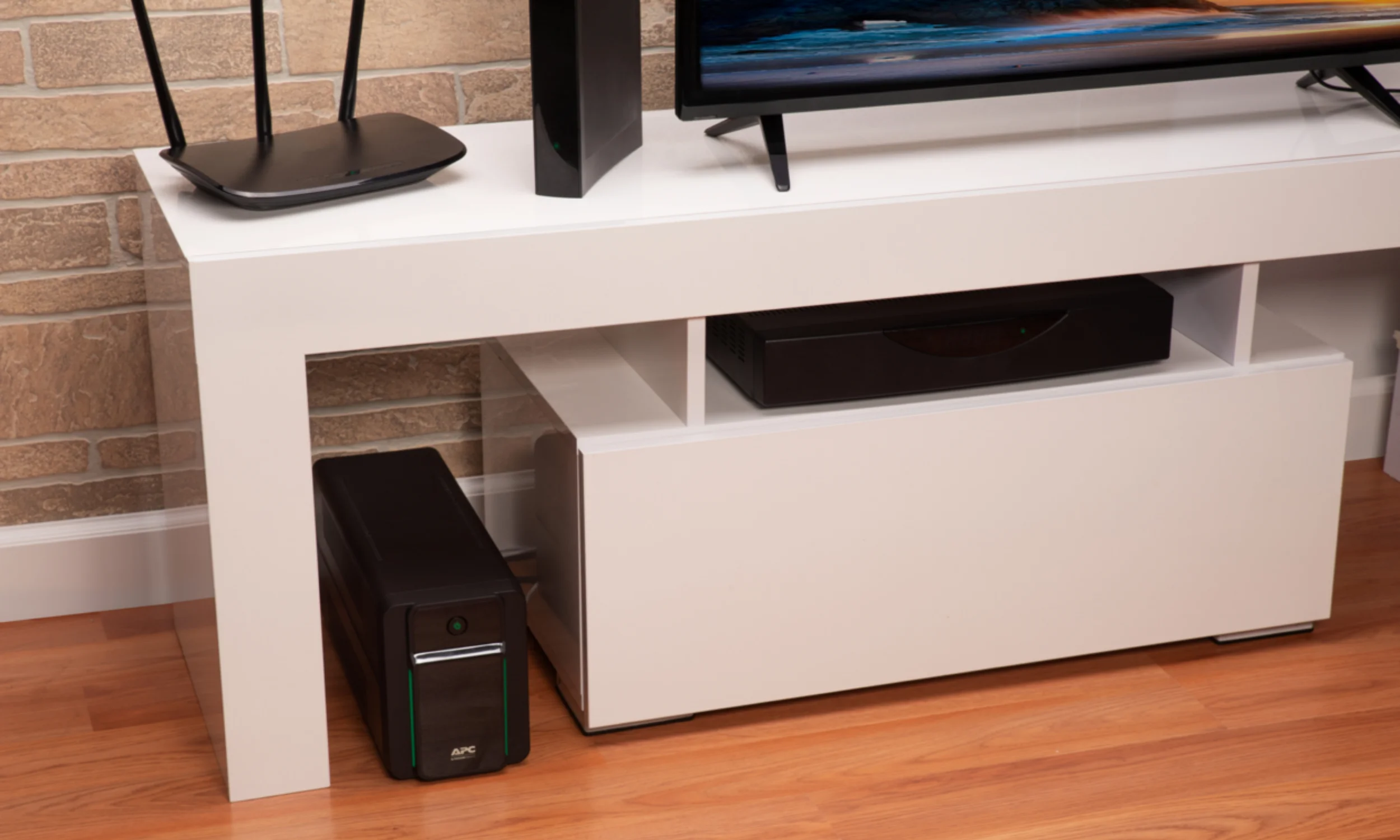 The UPS has a compact form factor that allows for easy installation in diverse environments.
The Automatic Voltage Regulation (AVR) feature ensures consistent and dependable power delivery by compensating for voltage discrepancies.
The LED display provides clear visibility of the device's power and network status, facilitating convenient monitoring.
Audible signals are utilized to indicate changes in UPS mains and power status, enabling prompt response and awareness.
With comprehensive data line protection, the equipment is fully shielded against power surges, safeguarding its integrity.
The product possesses environmental properties that contribute to its overall quality and sustainability.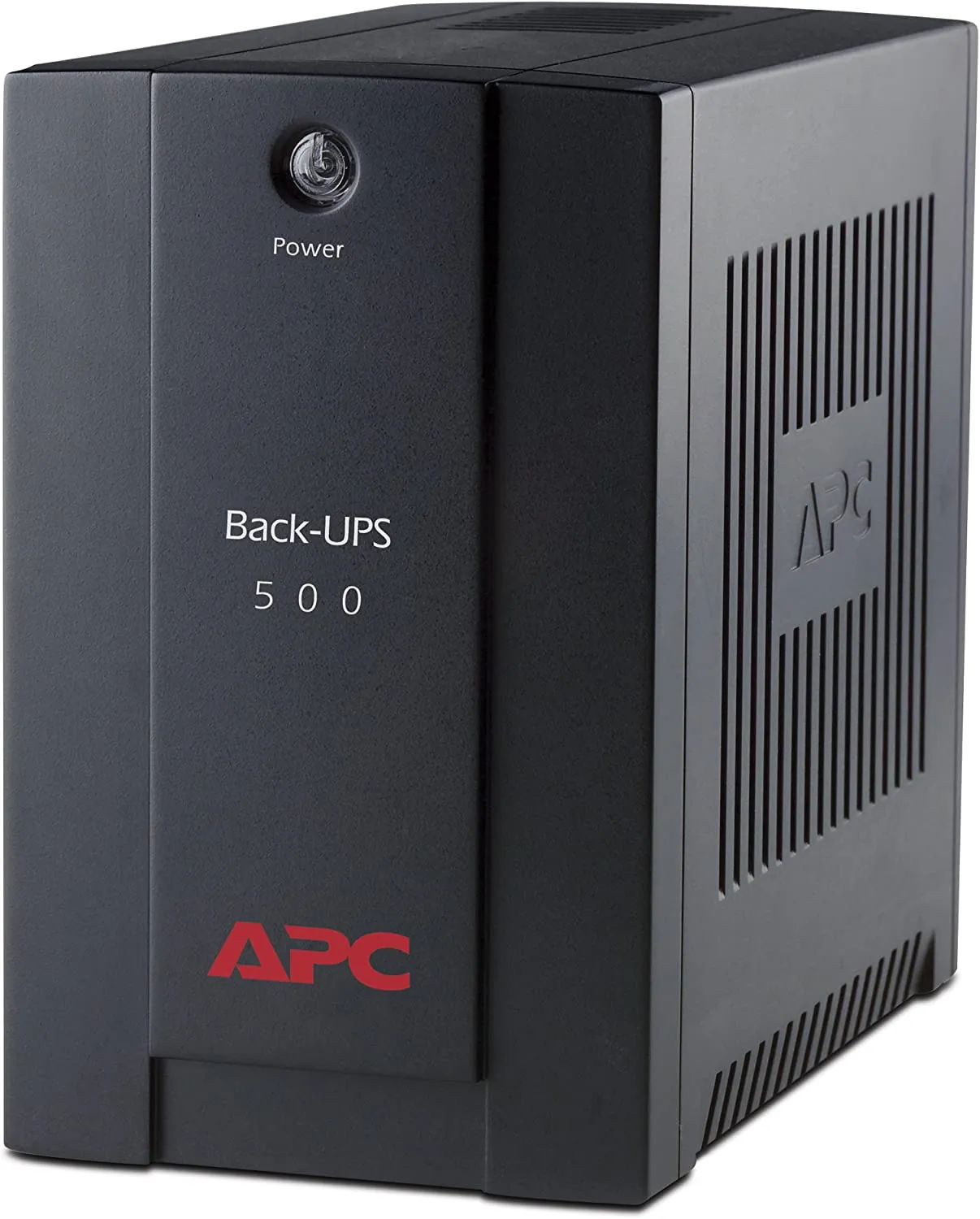 Specifications:
The APC BX500CI is a tower-style Back-UPS with a capacity of 500VA/300W and operates on a main input voltage of 230V. It features 3 IEC C13 outlets and 1 IEC jumper for connectivity. The UPS comes with a 1.83m cable and includes a user manual as provided equipment. It belongs to the entry-level product web sub-family and does not have any power module slots. The UPS is not redundant and has a black color with dimensions of 18.5cm (height) x 11.5cm (width) x 21.3cm (depth). It weighs 5.2kg and can be mounted on a desktop.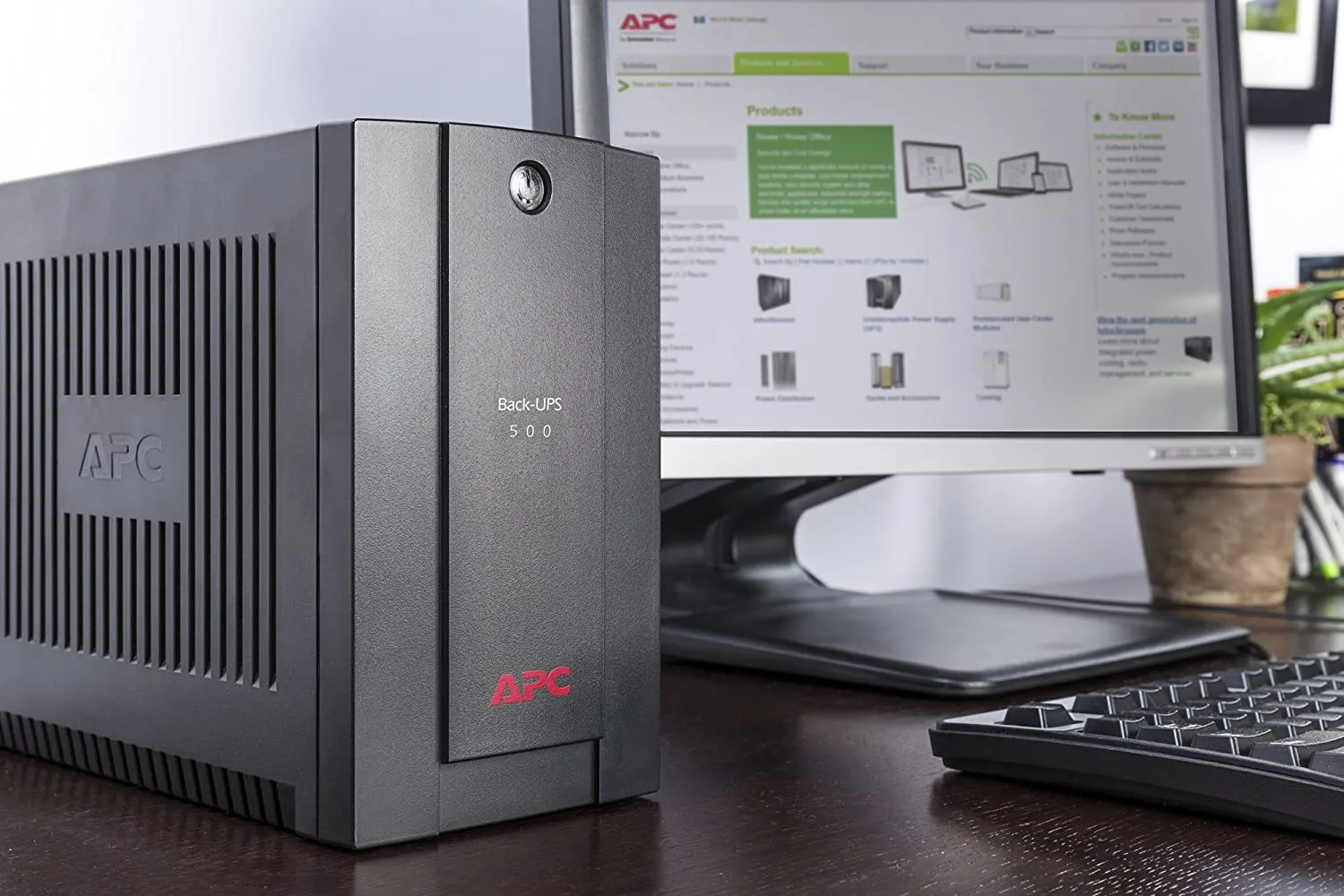 In terms of input, the APC BX500CI UPS supports a network frequency of 45-65Hz and input voltage limits of 160-280V. It has a maximum input current of 2A and a switching current capacity of 7A.
The output specifications include a maximum configurable power of 300W, output frequency of 50Hz sync to mains, and a UPS type of line interactive. The UPS provides a transfer time of 6ms typical and 10ms maximum. It is CE certified and complies with standards such as EN/IEC 62040-1:2019/A11:2021 and EN/IEC 62040-2:2006/AC:2006.
In terms of environmental conditions, the UPS operates within an ambient air temperature of 0-40°C and a relative humidity range of 0-95%. It can be used at altitudes up to 10,000 ft. For storage, the recommended ambient air temperature is -15 to 45°C, with a relative humidity range of 0-95% and altitude up to 15,240m. The UPS has an acoustic level of 45 dBA.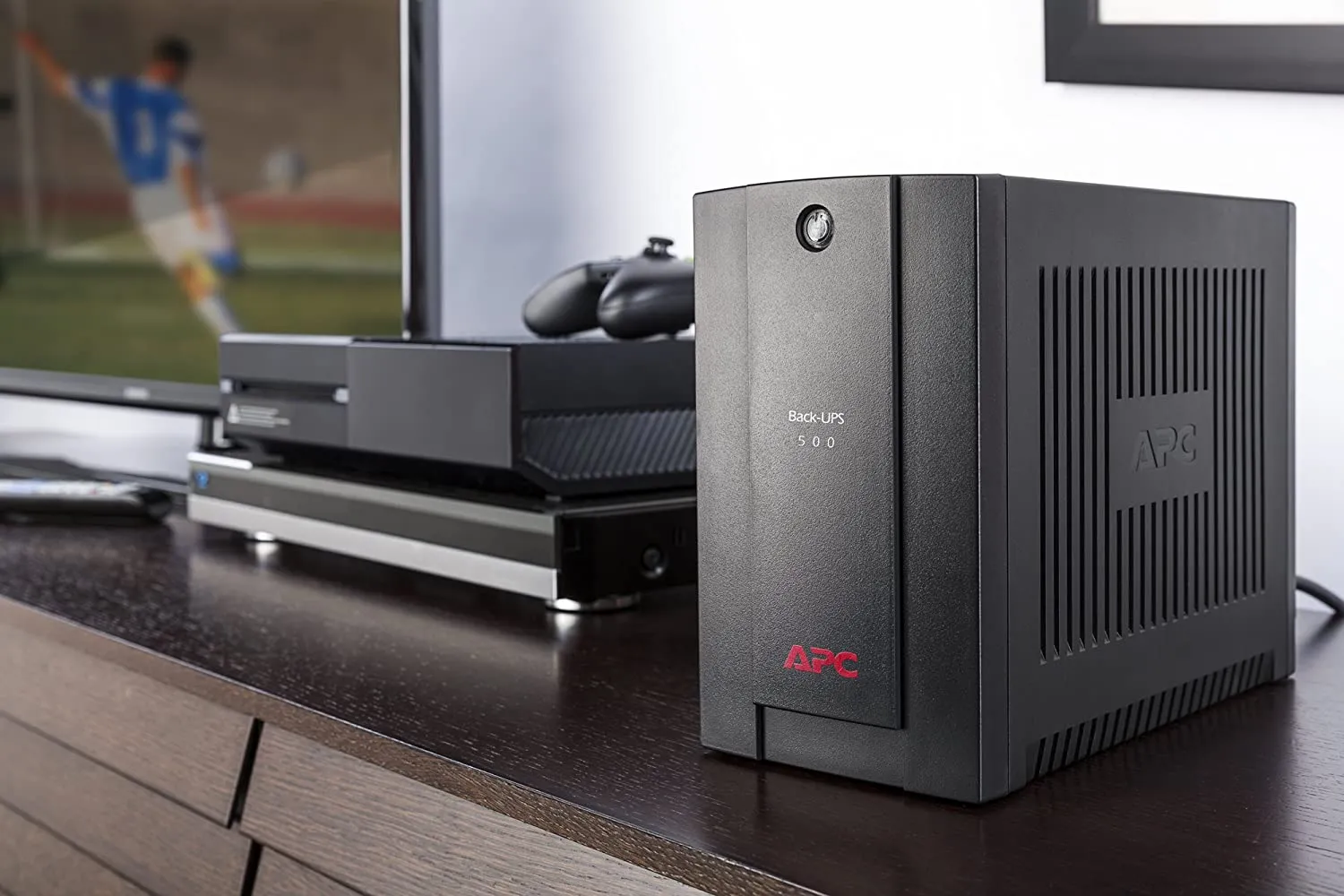 The ups apc egypt does not have any battery slots and is equipped with a 12V battery with a capacity of 6.4Ah. The battery charger power is rated at 4700W, and the battery power is measured in VAh, with a runtime of 47VAh.
The ups apc features a control panel with LED status display indicating on-line, on-battery, replace battery, and overload conditions. It also includes an alarm for low battery and overload situations.
For surge protection and filtering, the apc schneider electric has a surge energy rating of 273J.
The packaging unit includes one unit in a PCE package with dimensions of 25.7cm (height) x 29.1cm (width) x 19cm (length) and a weight of 5.68kg.