APC
BVX1200LI-GR
1200VA/650W 230V AVR Schuko Sockets Easy UPS
The APC BVX1200LI-GR is a 1200VA/650W 230V AVR Schuko Sockets Easy UPS. It offers power protection in situations where the power supply is unstable, ensuring a consistent and dependable connection when it matters most.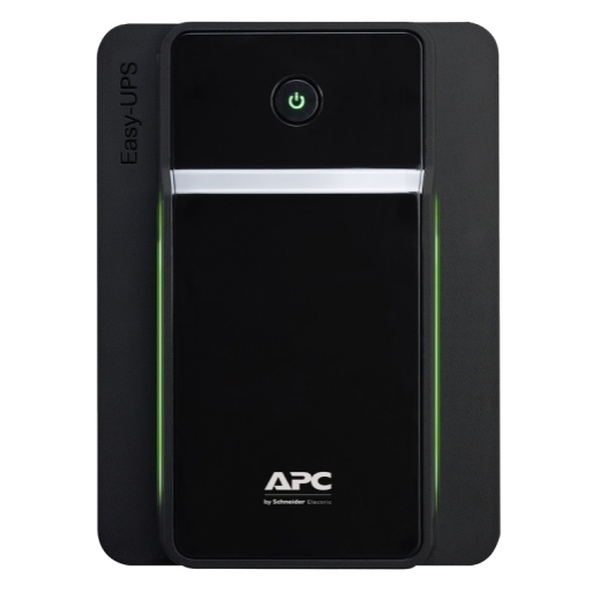 Availability:
The APC BVX1200LI-GR features intelligent battery management that optimizes battery performance, extends its life, and enhances reliability through precise charging techniques.
It is equipped with advanced safety features to protect your home UPS from overloads, excessive mains voltages, short circuits, installation errors, and battery damage caused by low voltage scenarios.
Additionally, the UPS provides battery failure notification, which promptly alerts you to any faults in the battery, allowing for timely preventive maintenance to be carried out.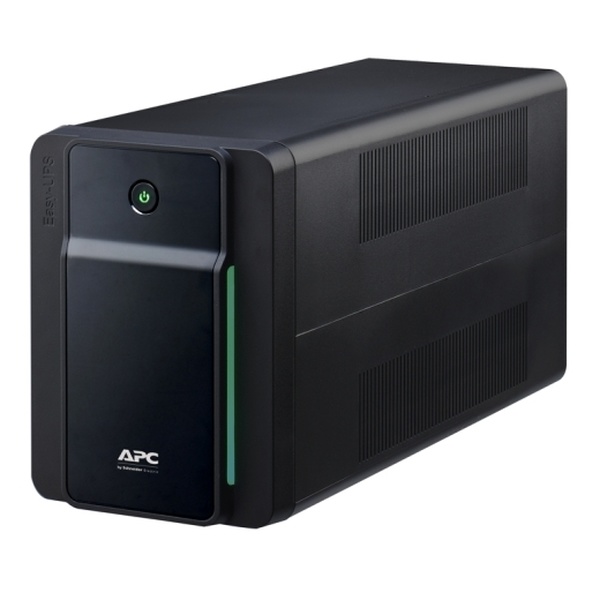 Features:
The APC BVX1200LI-GR incorporates Boost Automatic Voltage Regulation (AVR) technology, which efficiently corrects low voltages without draining the battery, thereby extending its lifespan and maximizing runtime.
The UPS features transformer-block spaced outlets that safeguard equipment with input transformer blocks while ensuring access to other receptacles remains unobstructed.
It is also capable of cold-start functionality, providing temporary battery power in the event of a utility power outage.
With its sleek design, the APC BVX1200LI-GR can be positioned upright, flat, or wall-mounted, effortlessly integrating into any electronics setup and complementing home décor.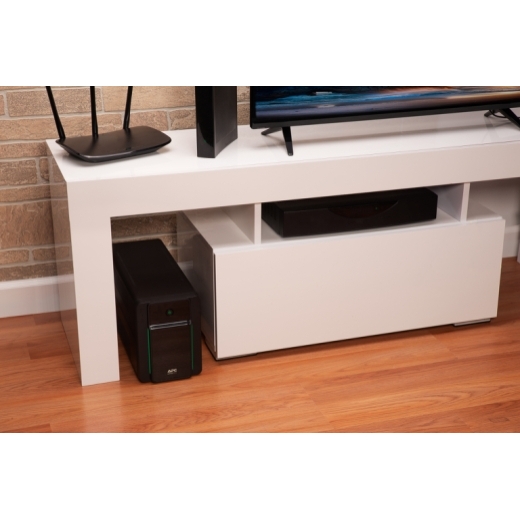 Safety:
The APC BVX1200LI-GR is safety-agency approved, guaranteeing that it has undergone rigorous testing and has been approved for safe operation with the connected service provider equipment and in the designated environment.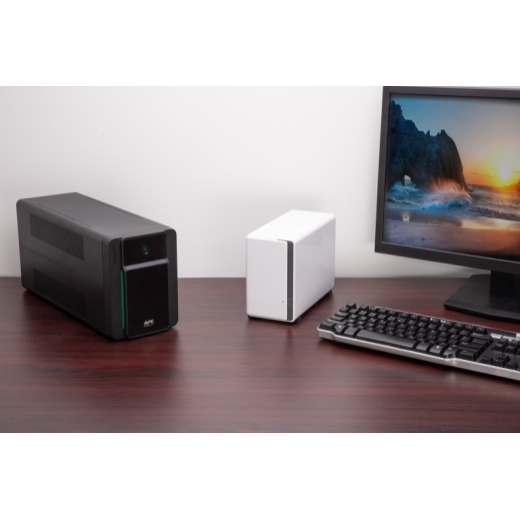 Manageability:
The APC BVX1200LI-GR is equipped with audible alarms that notify you of any fluctuations in utility power and UPS power conditions.
It also features LED indicators that offer clear and easily understandable information about the unit's status as well as the current utility power conditions.
Protection:
The APC BVX1200LI-GR provides battery and surge protected outlets, ensuring that your hardware and data remain safeguarded during power outages, surges, and spikes.
With its battery backup and surge protection, the outlets offer ample runtime for network gateway equipment and other essential low-power devices. This feature enables hours of uninterrupted internet access even in the event of a power outage.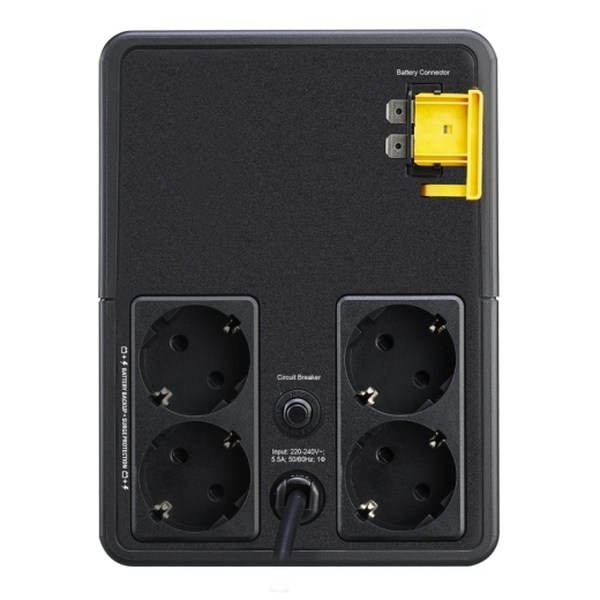 Apc bvx1200li Technical Specifications:
The APC BVX1200LI is a reliable and efficient line interactive UPS (Uninterruptible Power Supply) designed to provide backup power and protection for electronic devices. With a maximum configurable power of 650 Watts or 1.2kVA, it offers a suitable power capacity for various applications.
The output frequency of the UPS is synchronized with the mains power, ensuring a stable and consistent power supply. It operates on a line interactive topology and produces a stepped approximation to a sinewave waveform, which is suitable for most electronic devices.
In terms of input, the BVX1200LI supports an auto-sensing input frequency of 50/60 Hz, with a tolerance of +/- 5 Hz. The input voltage range for main operations is between 140 and 300 ACV (230 V). It comes with a single power cord for easy installation and setup. The input power factor at full load is 0.54, which indicates good efficiency.
The BVX1200LI features a lead-acid battery with a typical recharge time of 8 hours. The nominal battery voltage is 12 V, and the expected battery life is approximately 2 to 3 years. It has a battery volt-amp-hour capacity of 108, ensuring sufficient backup power for connected devices.
For monitoring and management, the UPS is equipped with an LED status display that indicates whether it is online or on battery. Additionally, it has an audible alarm that provides a distinctive low battery alert when the UPS switches to battery power.
To safeguard connected devices against power surges and electrical disturbances, the BVX1200LI offers surge protection with a surge energy rating of 273 Joules. This helps protect sensitive equipment from damage caused by power fluctuations.
Physically, the APC UPS has a compact design with dimensions of 190mm (height) x 140mm (width) x 390mm (depth). It has a net weight of 7.5kg and a shipping weight of 8.5kg. The unit comes in a sleek black color and meets the IP20 protection class.
The APC BVX1200LI operates within a wide temperature range of 0 to 40 °C, making it suitable for various environments. It can tolerate an operating relative humidity of 0 to 95% (non-condensing) and an operating elevation of up to 3000 meters. For storage, the recommended temperature range is -15 to 40 °C, with a relative humidity tolerance of 0 to 95%. The storage elevation should also be within 0 to 3000 meters.
At a distance of 1 meter from the surface of the unit, the audible noise level is measured at 40.0dBA, which ensures quiet operation.
In summary, the APC BVX1200LI UPS offers a reliable power backup solution with its line interactive topology, stepped sinewave output, and surge protection capabilities. With its compact design, efficient battery system, and user-friendly control panel, it is suitable for small office setups, home environments, and other applications requiring reliable power protection.