Alcatel T02 Ultra Compact Corded Phone
Alcatel T02
Alcatel T02 Ultra Compact Corded Phone
With its sleek, minimalist design and ultra-slim profile, Alcatel adapts to any work or home environment. It can be wall or table mounted, making it the perfect phone for conference rooms, warehouses, hotel rooms, etc., and has an adjustable buzzer feature. Redial the last number. Ring volume control. Very powerful phone, stylish and powerful Works in any conditions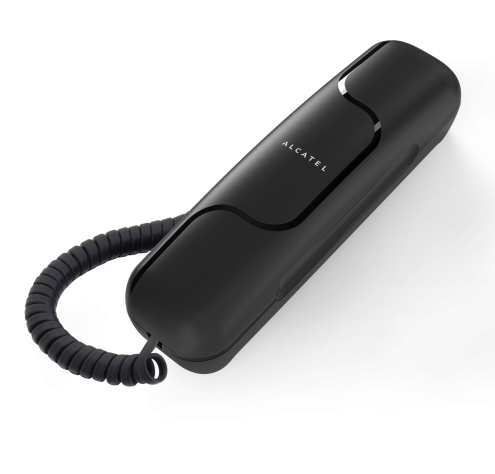 Overview:
Make sure there are no internal gaps between contacts on the Alcatel T02 Wired White Phone. The stylish corded phone is perfect for wall or table mounting. The redial button makes it easy to redial the last number dialed. You can use the volume buttons to adjust the call sound on your phone. Features an adjustable bell for versatility.
Sleek Design:
Unlike traditional corded phones, this T02 corded phone is stylish and compact. Ideal for installation in warehouses, conference rooms, hotel rooms, etc.
It has an adjustable ringtone function and volume control that allows you to adjust the phone volume regularly. The Redial feature allows you to call the last number dialed.