Acer Nitro KG242Y EBMIIX
23.8 Inch FHD IPS 100Hz 1Ms Gaming Monitor
The Acer Nitro KG242Y EBMIIX is a 23.8-inch gaming monitor with several features designed to enhance the gaming experience. Here are some key specifications and features of this monitor:
Display Size and Type: The Acer Nitro KG242Y features a 23.8-inch Full HD (1920 x 1080 pixels) In-Plane Switching (IPS) panel. IPS panels are known for their wide viewing angles and good color accuracy.
Refresh Rate: It has a 100Hz refresh rate, which is higher than the standard 60Hz found on most monitors. A higher refresh rate can lead to smoother and more responsive gameplay.
Response Time: The Acer monitor boasts a 1ms response time. A lower response time helps reduce motion blur, making it suitable for fast-paced gaming.
Adaptive Sync: It supports AMD FreeSync technology, which helps to reduce screen tearing and stuttering by synchronizing the monitor's refresh rate with the graphics card's frame rate, provided you have an AMD graphics card.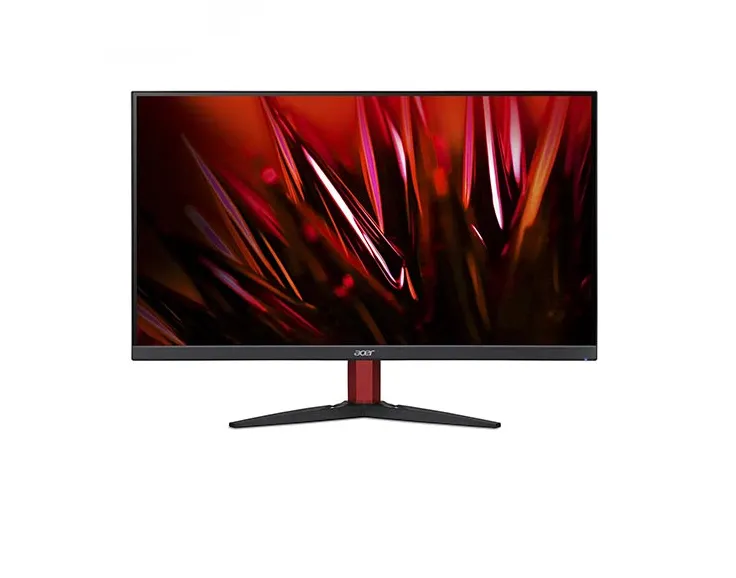 AMD FreeSync Premium:
AMD FreeSync Premium eliminates choppy gameplay and removes distracting screen tearing, providing a seamless and responsive viewing experience by synchronizing the frame rate between your monitor and computer.
Fast pictures:
Indulge in a gaming experience devoid of interruptions, thanks to a swift overclocked refresh rate of 100Hz. Even during intense moments of action, the 0.5 ms response time guarantees crisp, stable images without any blurring.\
HDR activated:
Transform your gaming experience with the support of HDR 10. HDR enhances the overall quality and contrast, elevating your gameplay to new heights by delivering superior color accuracy.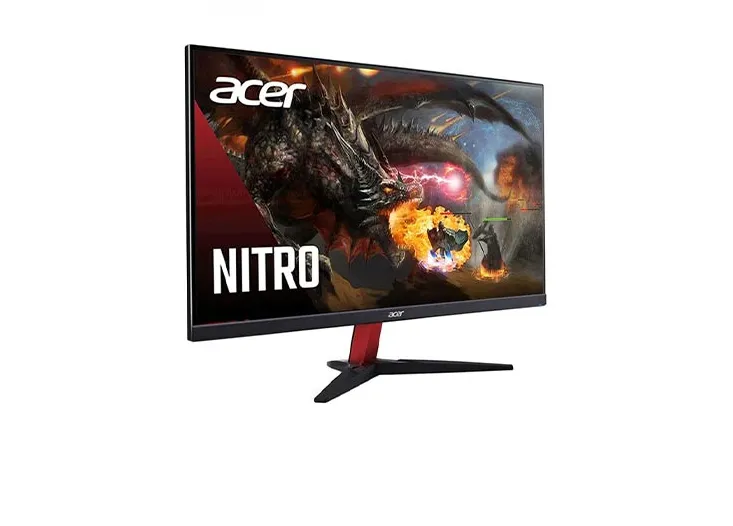 Safety of the eyes first:
Shield your eyes from undue strain with Acer's BlueLightShield and Flickerless technologies. With the assistance of Acer ComfyView and Low Dimming, you can minimize glare from the monitor and alleviate eye fatigue, making long gaming sessions more comfortable.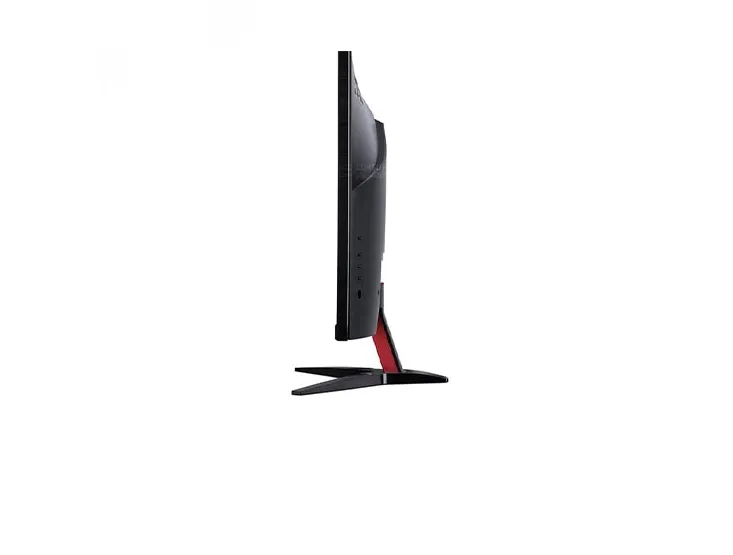 Ergonomic advantage:
Premium monitors should impose minimal strain on your eyes. You can alleviate head and neck discomfort by tilting, swiveling, rotating, or adjusting the display height to your preference. Additionally, the ZeroFrame design provides ample screen real estate for your convenience